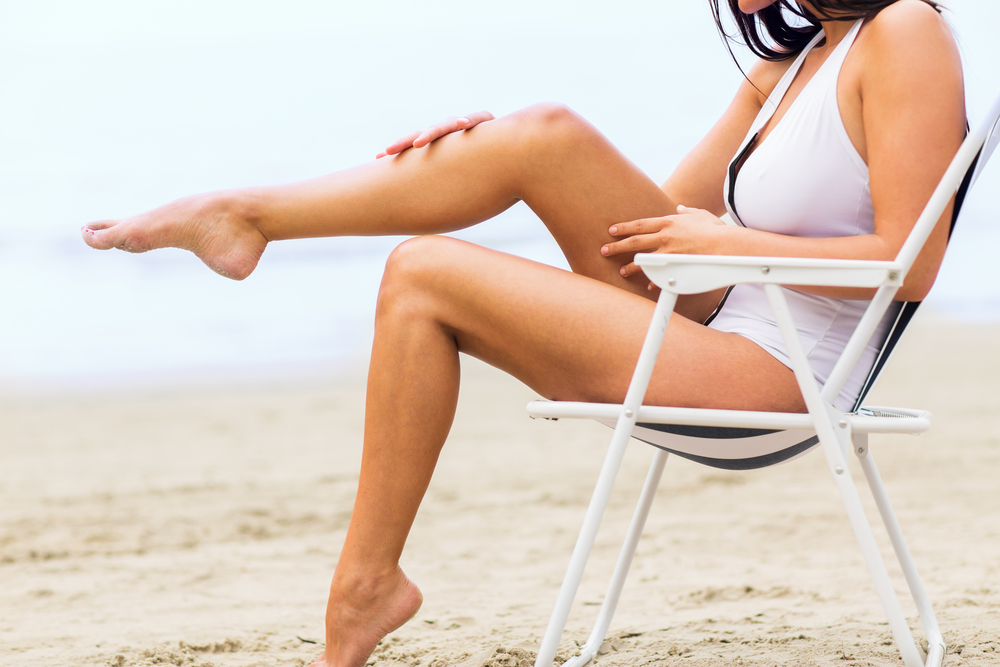 Laser Resurfacing: It Isn't Just for Your Face Anymore
The hot days of summer are on the horizon, and that means you will soon be hitting the beaches, lakes, and pools and showing the skin that has been hiding all winter. If you are a little shy about your body then you might want to consider laser resurfacing. Many people mistakenly believe that laser resurfacing is only for the face but nothing could be further from the truth. In recent years, laser resurfacing has become an acceptable way to achieve smoother body skin.
Correct Damaged Skin With Cosmetic Laser Methods
Unfortunately, your skin takes a hard hit when from the sun's UV rays and natural aging. Both can cause splotches and an uneven surface on your skin. Many people become self-conscious over their skin's appearance and refuse to dress down during the summer months. However, there are options to achieve a smoother appearance so you can proudly don those Daisy Dukes or slip into a skimpy bathing suit.
Laser Resurfacing Methods
There are four types of laser resurfacing options that you might want to consider to achieve the smooth skin that you have always dreamed of.
ProFractional Laser Treatment
This treatment involves the use of a small laser that lets the cosmetic physician target key areas of the skin to achieve a smoother, younger appearance and even tighten the surface. This is an excellent laser method if you only want to achieve a few small skin tweaks. If you suffer from spider veins, this is a fantastic treatment for you!

Micro Laser Peel
The laser efficiently removes damaged and dull cells that are located in the upper layers of the skin. The removal of the old skin cells encourages the body to naturally start generating new and unblemished surface cells to achieve a rejuvenated appearance. Full face/large area laser patients should expect up to five to seven days downtime before the skin returns to normal.

Nano Laser Peel
This procedure involves removing a thick layer of skin to encourage the skin to improve its texture and tone. Although this method may sound harsh, it is a quick, in-office procedure that bestows wonderful results. Immediately after the treatment, you will notice that the skin has a "frosty" appearance. This is the dehydrated skin and will remove itself over the next few days.
Broad Band Light Therapy
This method uses high-intensity light pulses that reach the lower layers of skin and do not affect the top layer. This pushes the skin to renew itself. You can also opt to add SkinTyte which is a treatment that uses rapid laser pulses to heat the deep under layers of skin while it cools the skin's surface. It provides protection to the treated area.
What to Expect After Laser Resurfacing
After laser treatments, a soothing ointment is placed on the skin's surface. In some cases, you may experience redness that is similar to a sunburn and swelling but it usually subsides anywhere form 2-14 days. Cold compresses and pain relievers usually relieve discomfort.
Contact Vargas Face & Skin Center to schedule a consultation and learn about the many laser resurfacing methods that are available to you to create the summer time body that you have been wanting.