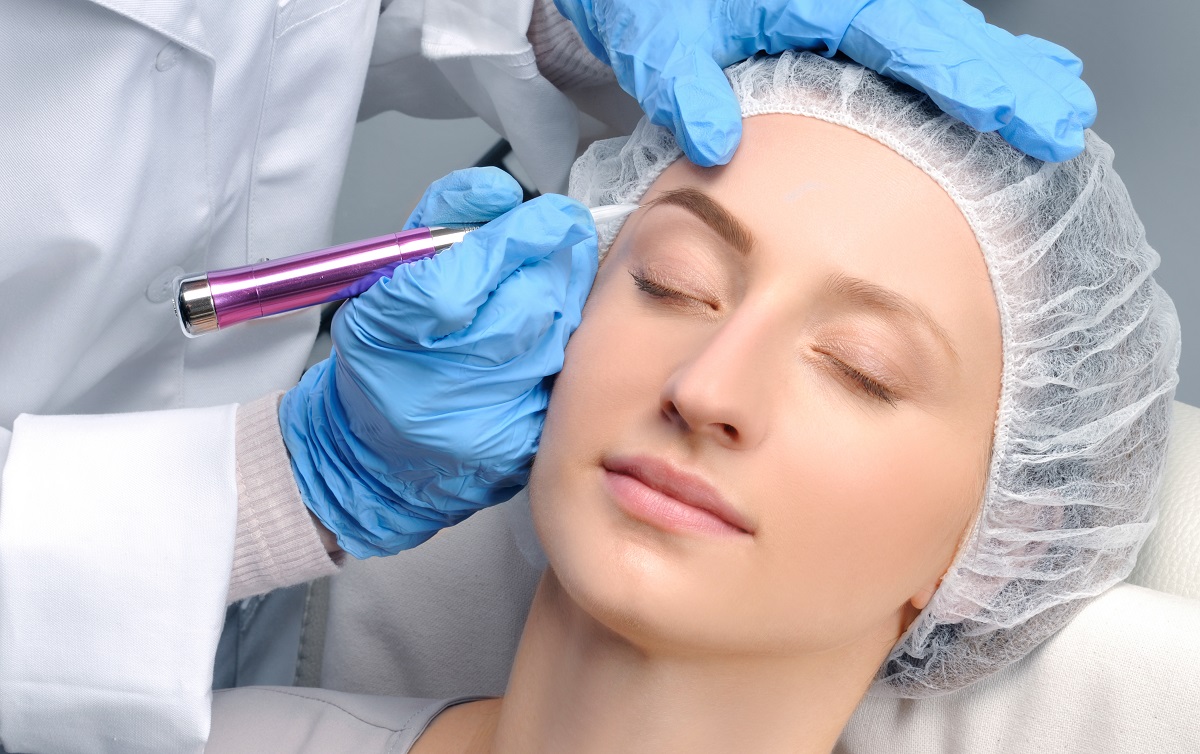 Eyebrow Micropigmentation vs. Microblading: What's the Difference?
Thanks to the booming beauty industry and the rise of Instagram influencers, bold bushy brows are all the rage right now. Now, almost everybody wants perfectly-sculpted, high-arched eyebrows.
For those who aren't blessed with the right genes, the Instagram eyebrow look can be hard to achieve. Makeup is always a viable option for making sparse brows look thicker, but if you're in the market for a long-term solution, you can turn to cosmetic eyebrow procedures to achieve your dream brows.
Micropigmentation and microblading are the two most common eyebrow restoration procedures. They're both semi-permanent makeup treatments that make your brows look fuller and bolder, shaving a few minutes off your everyday makeup routine.
Let's look at the differences between the two eyebrow restoration procedures.
Eyebrow Micropigmentation
Micropigmentation uses small dots of pigments, similar to the technique used in traditional tattooing. The doctor uses either a standard tattoo gun or a pen-like instrument to inject the pigment into the middle layer of the skin.
The pigment dots are buildable, which means that some parts of your brows can appear a bit darker. This allows you to achieve ombre brows where the tails are darker than the head part.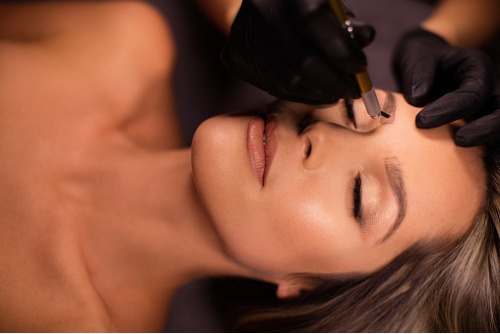 Also, you can have this procedure done on other parts of the body. Micropigmentation of the scalp, eyeliner, and brows is popular amongst people with congenital hair growth problems.
What You Need to Know
Pain: The pain level of micropigmentation is similar to getting a tattoo. Your doctor can use a numbing agent on the area to lessen the pain.
Price: Prices vary depending on your location, the doctor's expertise, and how complex you want the procedure to be. However, for a quality micropigmentation job, the running price is between $500 to $1,000.
Recovery: Micropigmentation doesn't require any downtime, so you can go back to work the day after your procedure. The doctor will likely give you an antiseptic for cleaning the area and an ointment to promote healing. Expect some swelling and redness following the procedure, which should go away after several days.
Follow the cosmetic specialist's instructions on how to ice your eyebrow area and what kind of products you should and shouldn't use.
Avoid activities that make you sweaty for at least 2 days after the procedure. The sweat can affect the way the pigment settles, making your eyebrows look patchy.
Longevity: Micropigmentation lasts longer than microblading because the pigment penetrates deeper into your skin. It usually lasts around three years. However, micropigmentation uses an iron oxide pigment, which can cause it to develop a bluish-green tint over time.
Who It's For
Micropigmentation is popular amongst people who were born with sparse eyebrows, as well as those struggling with hair loss due to a medical condition. Anyone who wants thicker brows can get the procedure, but not if you have any of the following conditions.
Skin condition on the face, such as eczema or psoriasis
Transmittable blood diseases, such as hepatitis or HIV
Allergic reaction to alcohol or numbing agents
Diabetes or a heart condition (You'll need a medical clearance from your doctor if you choose to undergo the procedure.)
Additionally, pregnant women should not undergo the procedure.
Eyebrow Microblading
Microblading is a non-invasive technique that uses a fine needle pen to make tiny, papercut-like incisions on the skin. Each cut mimics a hair stroke, which gives you the popular feathered brow look. The tool deposits pigment into the cuts, matching your eyebrow hair color to make the semi-permanent makeup look as natural as possible.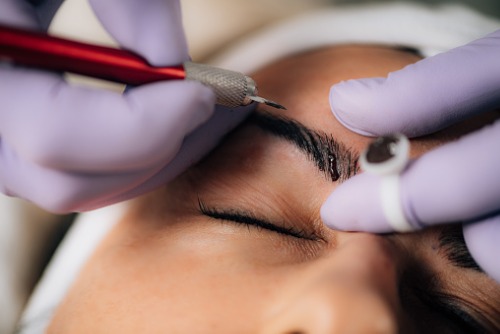 Compared to other eyebrow restoration techniques, microblading offers the most natural-looking solution.
Unlike micropigmentation, the needle only penetrates the superficial layers of the skin, so the pigment stays near the surface. This means the pigment will fade after just a couple of years.
What You Should Know
Pain: Eyebrow microblading does hurt, but the pain is mild, at least according to people who've undergone the procedure. Just like with micropigmentation, the doctor will apply a numbing agent beforehand to reduce your pain and discomfort.
Price: The price is about the same as the cost of micropigmentation. You can expect to pay around $700 to $1,500, depending on your location and the specialist's expertise.
Recovery: Microblading doesn't require much in terms of aftercare and recovery. It's normal for your brow area to appear red and scabby following the procedure, but it should go away after a week or two.
During the first week following your procedure, avoid getting your eyebrows wet. Gently clean them using a cotton pad and distilled water. Apply your aftercare cream every four hours.
Also, avoid going to the gym and engaging in other activities that make you sweat for at least three days. Sweat can lower pigment retention and can even cause an infection.
Longevity: Microblading can last from 12 months to three years, depending on your lifestyle. Using products with exfoliating agents, such as salicylic acid and retinol, can hasten the fading.
Who It's For
The eligibility criteria for eyebrow microblading is similar to that of micropigmentation. Anyone can get the procedure, as long as they don't have any underlying medical conditions, aren't pregnant, and aren't taking any blood-thinning medications.
Safety: Micropigmentation vs. Microblading
Both eyebrow restoration procedures are considered safe. Patients rarely experience side effects, and when they do, the complications tend to be mild. The most you'll experience is a little bruising, swelling, and redness because of the tool the specialist uses.
Between the two options, microblading is relatively safer. The pigment is only applied to the outer layers of your skin, lowering its chances of causing an allergic reaction. The pigment in micropigmentation sinks deeper into the skin, which can increase the likelihood of irritation or allergic reactions.
To make the procedure as safe as possible, choose a cosmetic surgeon accredited by the Society of Permanent Cosmetic Professionals or the American Association of Micropigmentation.
Before deciding on an eyebrow restoration solution, visit your dermatologist, so they can assess your overall health. This will determine whether or not your body will react positively to the procedure.
Trusted Dermatology Clinic in Prairie Village
Vargas Face & Skin Center offers non-invasive cosmetic procedures for clients in Kansas. Our painless treatments for the face, hair, and body will help you achieve the look you want, helping you rediscover your youthful glow.
Our clinic is headed by Dr. Hannah Vargas, MD, F.A.C.S., a board-certified cosmetic and reconstructive surgeon. She is recognized by the American Academy of Cosmetic Surgery and the American Academy of Facial Plastic and Reconstructive Surgery (AAFRRS).