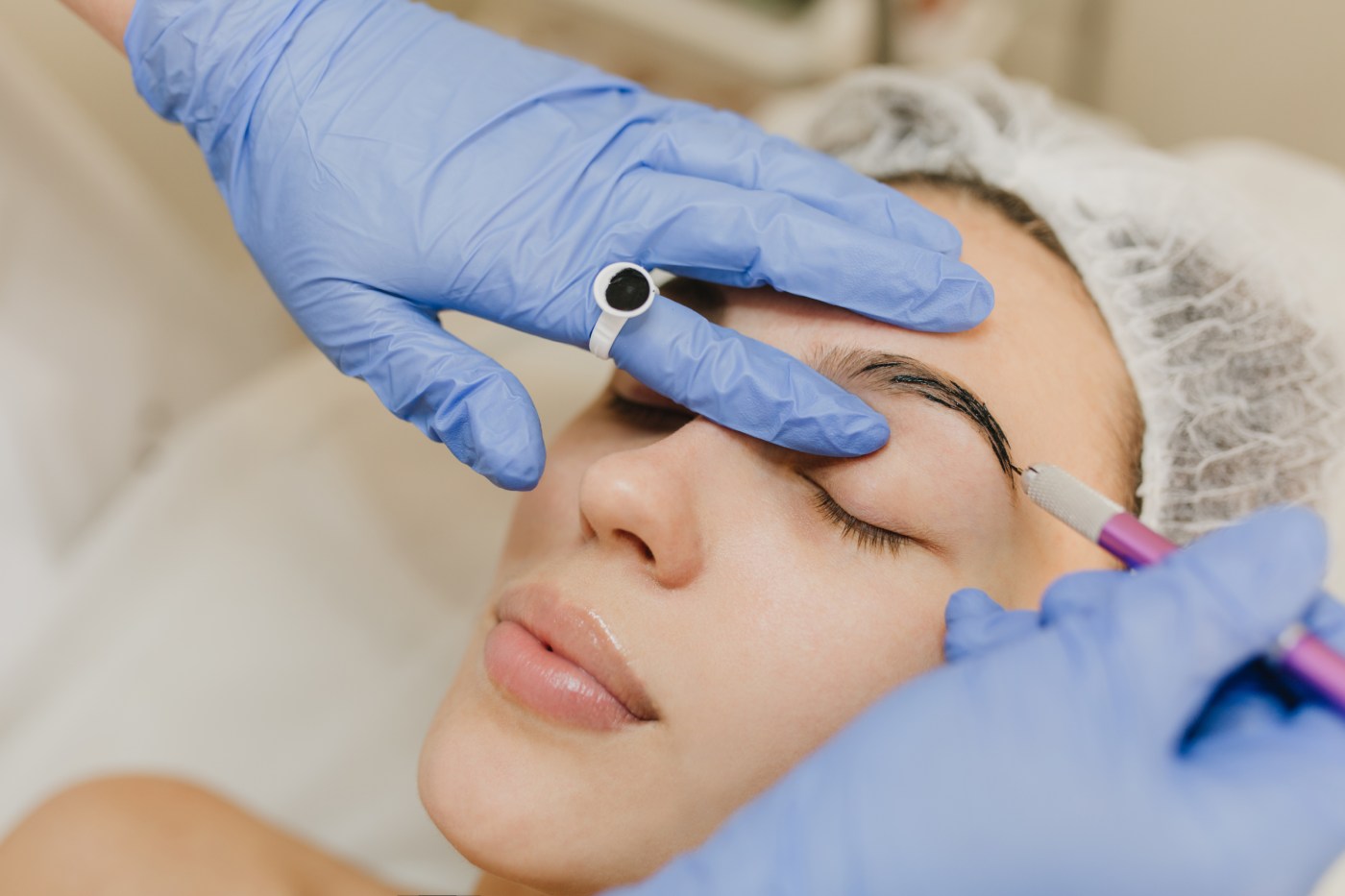 How Long Does Eyebrow Microblading Last?
Eyebrows are more important than you think. According to a study published by the Department of Brain and Cognitive Sciences at the Massachusetts Institute of Technology, the absence of eyebrows can render faces unrecognizable, more so than the absence of eyes.
Luckily for everyone dealing with uneven arches, sparse brows, or even no eyebrow hair, microblading can take all the worries away. Microblading has created massive hype over the years, and rightfully so! 
As a tattooing technique, microblading fills in the brows and gives them a fuller look. Continue reading to see what to expect from microblading, how long it lasts, and where to find reliable eyebrow microblading services.
Is Eyebrow Microblading a Permanent Solution?
Even though microblading falls under the "permanent makeup" category, it's a myth that it lasts forever. In essence, microblading your brows will have them looking "snatched" for up to 2 years. 
Still, how long your microbladed brows will last depends on numerous factors, including the following.
Your skin texture 

Your lifestyle

How much sun exposure you get

The color of your brows

Other facial treatments you've done

The quality of the brow dye used
Saltwater can also fade the color of your brows, as can an iron deficiency and smoking. With all of the considerations above, it's safe to say that the more you take care of your microbladed brows, the longer they'll last.
How Often Do You Need to Have Your Brows Fixed?
According to eyebrow microblading experts, some clients need a touch-up every six months to a year due to their brow hair growing slower than usual. On the other hand, some clients get more regular touch-ups — every five weeks or so.
Besides visiting your brow stylist, you can do something on your own to keep your brows "on fleek".
Don't leave your house without applying an SPF lotion or cream on your face

Avoid chemical peels, intense face scrubs, or laser treatments surrounding the brow area to prevent color fading.
Why Do You Need a Touch-up?
Touching up your microbladed brows is beneficial for several reasons. The main reason is to refill areas in your brows that haven't taken in the pigment well. This is because every client's hair and skin texture is different — some retain color well, while others need another go.
Touch-ups are particularly important for darker-toned individuals looking for a more prominent brow look.
Does Microblading Ever Go Away Completely?
Yes, it does, but there are a few factors that condition the duration of the pigment. Microbladed brows can fully fade within a couple of years after the initial application if there are no top-ups. 
How fast your microbladed brows last depends on your skincare routine, the texture of your skin and hair, and the needles and the pigments used in the process.
What Does Microblading Look Like After 5 Years?
If it's been five years since you last had your eyebrows microbladed, you can expect to see them turn reddish-orange or grayish-blue. Since we're talking about a semi-permanent eyebrow tattooing technique, color fading is normal.
Other than the color fading, the shape of your eyebrows should stay the same, with no visible pigment transition outside the eyebrow line. If it's been five years since your last eyebrow microblading session, you can schedule an appointment with a microblading expert and have the color of your brows corrected.
Can the Skin Type Affect the Effect of Microblading?
Yes, it definitely can! The type of skin you have will significantly affect the overall look of your microbladed brows. Below, we'll elaborate on the connection between microblading and different skin types.
Normal Skin
People with a normal skin type usually don't experience breakouts and have a hydrated T-zone. They heal quickly (and evenly) after microblading their brows. Plus, the pigment will last for the anticipated time of one to one-and-a-half years before needing a touch-up.
Dry Skin
You have dry skin if your pores are almost undetectable and your skin feels somewhat stretched at any time of day. People with dry skin can also experience occasional flaking. A dry skin type heals nicely, and the microblading strokes look pretty snatched as if just done. 
People with dry skin can enjoy their microbladed brows the longest — usually for more than one and a half years. 
Combination Skin
People with this skin type have hydrated skin across the T-zone and slightly drier skin on the cheeks. Combination skin heals quite nicely, allowing microbladed brows to last as long as those on people with a normal skin type.
Oily Skin
Individuals with oily skin have soft and hydrated skin. Aging is quite gentle on people with oily skin. When it comes to microblading brows on oily skin, they'll heal better than the rest of the skin types. However, the pigment might not last as long due to the oiliness in the skin and might require regular touch-ups.
How Long Until Microblading Looks Normal?
By normal, we mean the place has healed, and the pigment has fully settled into the skin. Fully healed microbladed eyebrows will have no redness or swelling. This might take a week or two. 
Can You Undo Microblading and Return to Your Previous Brows?
To the surprise of many, microbladed brows can be reversed. In general, there are three methods to removing microbladed brows, and those include the following:
Laser removal

Saline removal

Glycolic acid removal.
People choose to remove their microbladed brows due to a lack of time to maintain them.
Schedule a Virtual Consultation Today!
Whether your brows are thinner than you'd want or uneven and disproportional to your face, there's a solution to one of the most common problems modern-day women face. 
Whether you are looking to restore the fullness in your eyebrows via eyebrow microblading or are in the mood for some facial rejuvenation, the team at Vargas Face & Skin Center will offer all that and more! Our team of experienced professionals understands the importance of a healthy, beautiful look, which is why we offer various services for your face, body, and hair.
Get in touch with us to schedule a virtual consultation today!