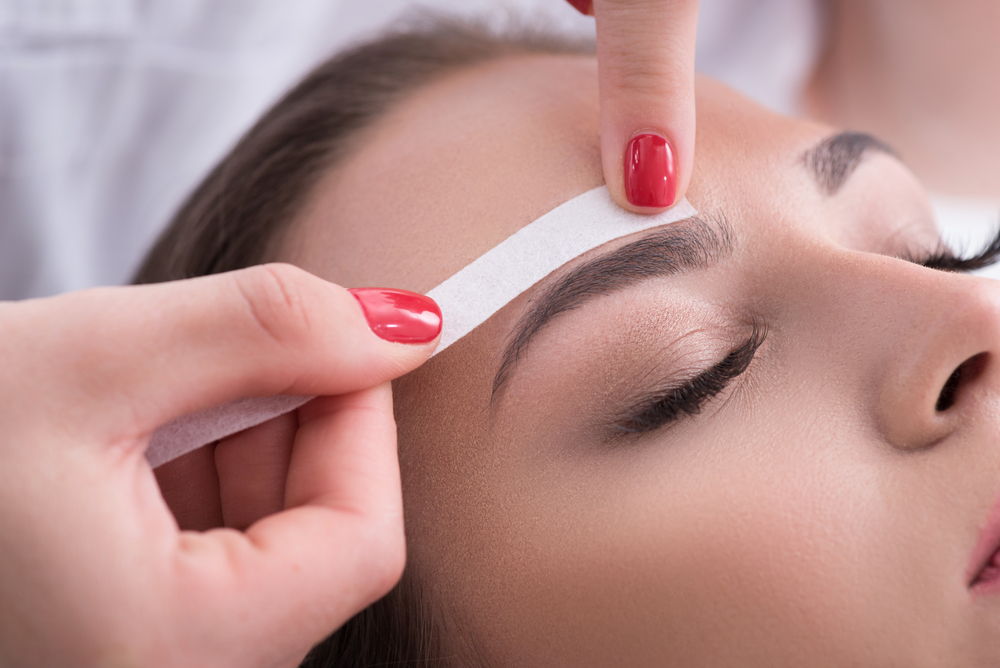 Everything You Need to Know About Facial Waxing
Facial waxing is a highly popular hair removal procedure and one of the most effective ways to meet the growing interest in grooming and self-care. If you're considering a facial waxing procedure, knowing the ins and outs of this process before heading to your appointment is essential.
So what does the process of waxing facial hair entail, why should you consider it, and how can it benefit you? Read more to learn about facial waxing in preparation for your Vargas Face & Skin Center appointment.
Understanding Facial Waxing
To start, let's break down the basics of facial waxing. Facial waxing is a hair removal process that involves applying and removing wax over patches of hair on your face to eliminate unwanted facial hair. In this procedure, the wax adheres to your hair, and hair is pulled from the room when it's removed. Some spots that facial waxing can clean up on your face include the following.
Eyebrow hair waxing

Upper lip hair

Fuzzy hair on the chin, cheek, and sides of your face
Depending on your waxing professional, you might use different waxes to completely remove the hair from your face. A waxing professional might use hard, soft, chocolate, fruit, or sugar wax to complete the procedure, depending on their services and your skin's requirements.
What Is the Purpose of Facial Waxing?
So why should you consider facial waxing in the first place? Before we dive into the many benefits of this hair removal method, let's explore its purpose.
Facial waxing is a longer-lasting form of facial hair removal that gives you a clean, fresh look without the harsh aftereffects of some shaving processes. The main purpose of facial waxing is for aesthetic reasons: everyone loves it when their skin looks its best, and facial waxing is one of the most realistic and accessible methods to get your face looking fresh and youthful.
Waxing gives you smoother skin, bringing out your beauty and making processes like makeup application easier.
Along with its aesthetic advantages, facial waxing has some psychological purposes. By investing in a facial waxing procedure, you can improve your skin's appearance, contributing to a higher level of self-confidence and esteem that's invaluable. The bottom line is that no matter your reason for seeking a facial waxing service, the right provider will ensure that the waxing meets its purpose.
The Benefits of Facial Waxing
Now let's dive into the specifics: what are the concrete benefits of facial waxing? Consider the following.
Benefit 1: Facial Waxing Has Long-Lasting Results
One of the primary reasons facial waxing is a popular procedure and preferable to other facial hair removal methods like shaving is that waxing has incredibly long-lasting results. This process keeps your skin smooth and hairless for a longer time than other methods, guaranteeing you have the appearance you want without constantly maintaining the hair on your face through plucking, shaving, trimming, and repeating.
Because waxing removes hair from the root, your body needs longer to regrow hair, meaning you can enjoy your new appearance for some time to come!
Benefit 2: Facial Waxing Has a Lower Chance of Post-Procedure Irritation
Many of us have experienced the dreaded irritated, red bumps and ingrown hairs that pop up on our freshly shaven skin not long after we've completed the process. While you might have resigned yourself to these bumps, there's no need to—you can eliminate post-procedure irritation by choosing facial waxing instead.
Your face is one of the more sensitive parts of the body, and it deserves to be treated with proper care. Because shaving and many other hair removal techniques don't remove hair from the root, there's a higher chance of your face being overtaken by itchy, ingrown hairs that ruin the smooth appearance you were looking for.
When you choose the right facial waxing professional to conduct the procedure, you can ensure that your skin is nourished and taken care of to prevent irritated skin after your procedure.
Benefit 3: Facial Waxing Improves Your Skin Texture
If you want to get your skin smoother and your skin's texture more even, facial waxing is perfect for you. This waxing procedure removes unwanted hair and your skin's top layer of dead skin cells, which cause an uneven appearance and texture that makes it harder to apply makeup or achieve the youthful look you're going for.
Removing dead skin cells isn't possible through many other hair removal methods, making facial waxing preferable for anyone who wants an all-in-one treatment to revitalize and rejuvenate their skin. Facial waxing should be your number-one choice if you want a glowing and fresh face.
Benefit 4: Facial Waxing Reduces Your Hair Regrowth Density
Are you tired of your hair growing back in thick patches that are even more difficult to eliminate than the first time? Facial waxing is the perfect solution to avoid thick, dense hair regrowth. The more your hair grows back after your waxing treatments, the finer it will become, making it easier to conceal the appearance of hair on your face until your next waxing appointment.
In time and with enough waxing appointments, the hair on your face might stop growing back entirely or take much longer to grow back than before your waxing treatments.
Benefit 5: Facial Waxing Minimizes Pore Appearance
A lesser-known advantage of facial waxing is its ability to reduce the look of pores on your face. Large pores are undeniably frustrating, especially when they contribute to built-up dirt and dead skin cells, increasing the chances of an acne breakout.
With facial waxing, you can minimize your pore's appearance, as waxing refines the pores and reduces the chance of clogged pores that damage your complexion. Facial waxing is the perfect one-stop solution for all your facial needs, giving you the beautiful, fresh look you've been waiting for.
Contact Vargas Face & Skin Center for Your Facial Waxing Needs
FInding the best facial waxing specialist is a crucial step to getting the fresh, youthful skin of your dreams. Vargas Face & Skin Center can meet all of your facial waxing needs to ensure that your skin looks amazing now and in the future.
Don't wait to plan your facial waxing appointment. Contact Vargas Face & Skin Center today to schedule a virtual consultation and get the process started!