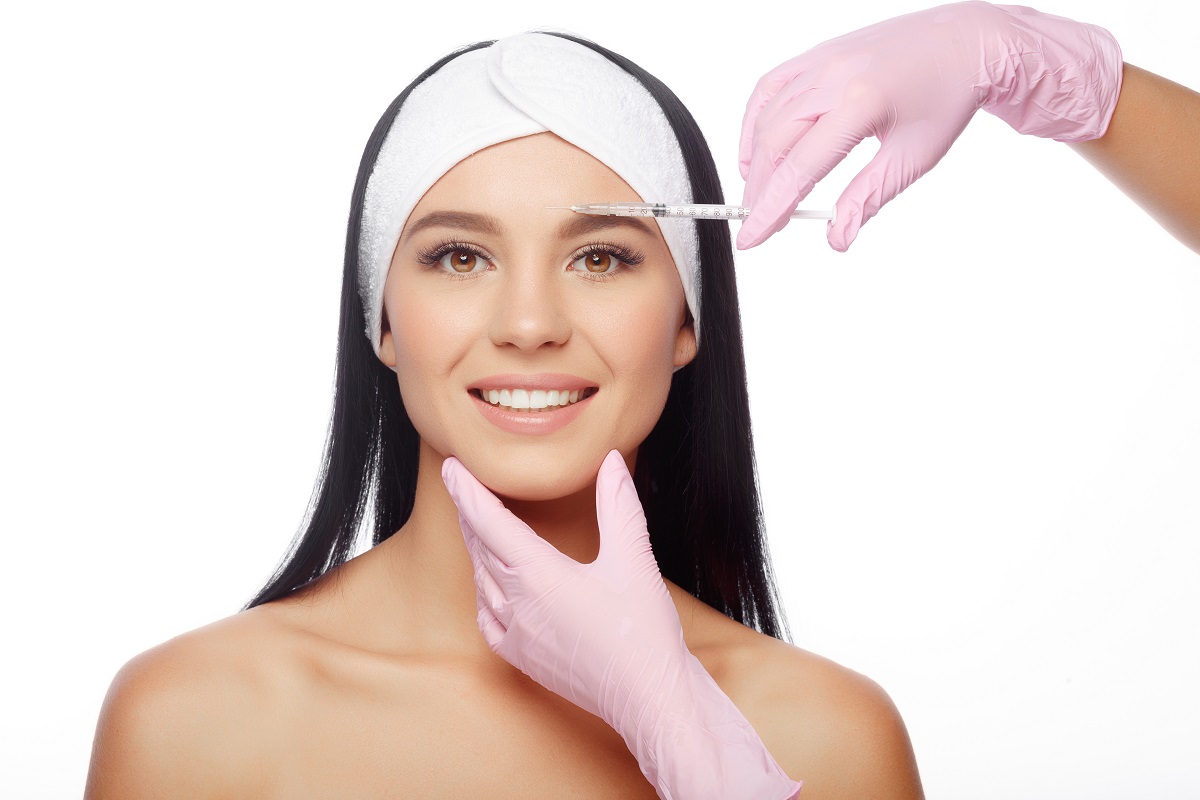 2021 Is the Year to Choose Non-Invasive Cosmetic Procedures
It's impressive how non-invasive cosmetic procedures, like fillers, lasers, and peels, can enhance your natural beauty. Whether it's fillers used to sculpt or shape your nose or fat taken from one part of your body and injected into another, non-surgical cosmetic procedures are more popular than ever — and not even COVID-19 can contain that popularity.
People may be stuck at home, but that doesn't stop them from improving their appearance. With all the Zoom meetings and other virtual activities on their to-do lists, looking good is still desirable. So, if you have a similar desire and you're not a big fan of going under the knife — and the lengthy downtime surgery requires — know that there are many non-surgical treatment options you can try in 2021.
As with any procedure, you'll want to know more before proceeding. Also, try not to focus on discounted rates or "cheap" procedures. Certified non-invasive procedures use quality products and technology to ensure the best results.
Lip Injections
Some people want to correct their asymmetrical pout; others want a full pout, like Kylie Jenner's or Angelina Jolie's. Either way, more people are seeking injections to transform not just their lips but the way their faces look in general.
Most injectables contain commercial fillers like Juvederm. In some cases, doctors inject fat that is removed from the patient's body.
Lip injections begin by numbing your lip area with a topical agent. Once your lips are numb, the doctor will inject the filler into and around your lips. It only takes a few minutes for the fillers to plump up your lips. Once you're done, you can immediately resume your normal activities and look better on your video meetings!
Non-Surgical Nose Job
Also known as liquid rhinoplasty, a non-surgical nose job eliminates the pain and long recovery time associated with traditional nose jobs. Non-invasive nose jobs are performed using injectable fillers like Juvederm or hyaluronic acid. Once the doctor has injected the fillers, they can tweak or shape your nose according to your preferred size or appearance.
The results may not be permanent, but this non-invasive nose job is perfect for people who want to create nostril symmetry or smooth out the bridge bumps of their nose. However, this procedure can't reduce size, so it's not ideal if you're looking to get a smaller nose.
Laser Facial Treatment
For minor skin imperfections like dullness, large pores, and sunspots, fractional laser treatments are popular solutions. This painless and non-invasive procedure removes minor skin concerns quickly. Plus, there is hardly any downtime. The only side effect of this treatment is the redness of your skin, which could be mistaken for sunburn.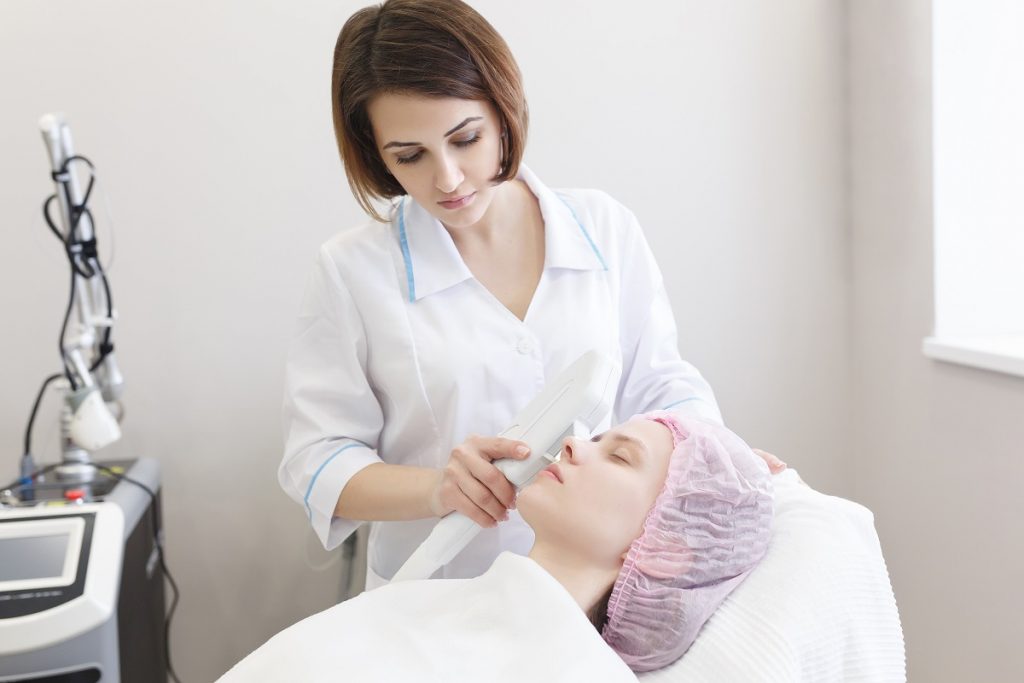 The procedure is easy and straightforward. A doctor moves a laser wand across your face to minimize pores and brighten your skin tone.
Laser Lipo
In line with the laser cosmetic trend, this laser liposuction procedure blasts fat using a low-wave laser to liquefy it. Your doctor will then remove the liquid fat via a thin tube. Out of all the liposuction procedures, this one has the least amount of downtime.
Body Contouring
If banishing cellulite makes you feel your best, go for body contouring. This non-invasive procedure uses a contouring machine that combines different technologies to reduce cellulite and tighten the skin. The machine heats up connective tissue, fat cells, and collagen fibers, which can minimize cellulite, improve skin texture, and overall elasticity.
Botox
Botox continues to be the go-to non-invasive cosmetic procedure for people who want to maintain smoother and younger-looking skin. This injectable treatment relaxes facial muscles to give you a younger appearance. Since this quick and painless procedure can be done during your lunch break, it's no wonder that Botox remains a popular option. After each session, you'll come out looking well-rested and instantly refreshed.
Cheek Fillers
Defined cheekbones and tight skin are symbols of beauty and youth. Fortunately, definition and volume can now be injected into your face with treatments, like Perlane, Restylane, and Juvederm. If you want a more contoured appearance but prefer not to undergo facial surgery, injectable cheek fillers are the way to go.
Chemical Peels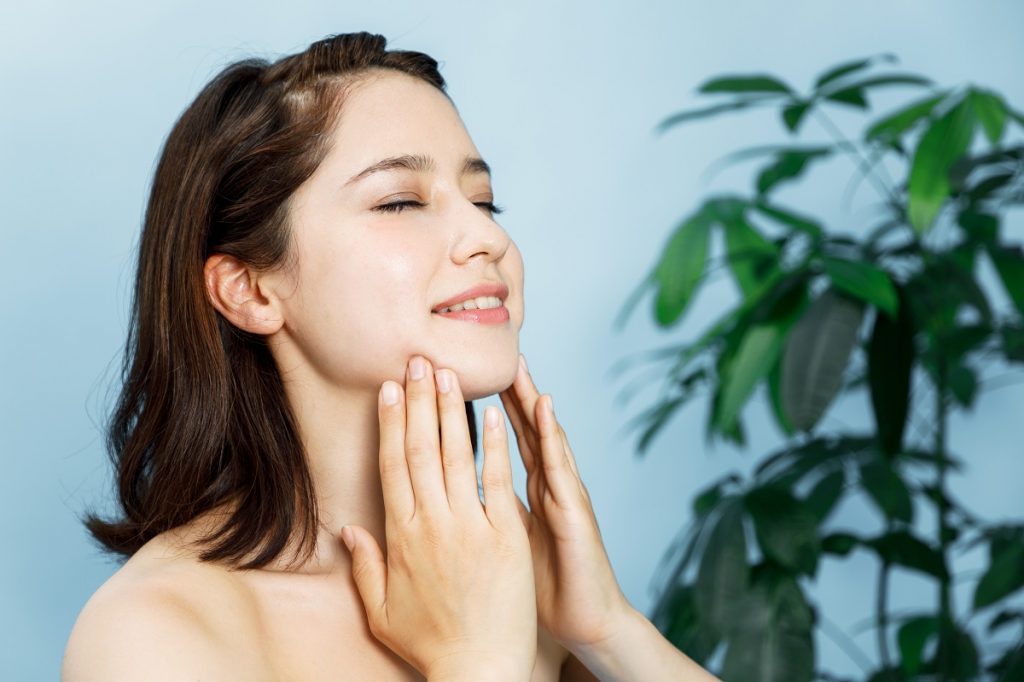 Achieve a clearer and more youthful-looking complexion with chemical peels. It's a treatment that removes the old skin, so new layers can grow in its place. These peels vary in strength; some can be performed during your lunch break, whereas stronger concentrations require a longer recovery time. The stronger the peel, the more likely your skin will look blistered and sunburned, which ultimately leads to peeling and scabbing.
Chemical peels are popular with people who want to reduce the appearance of their acne scars, sunspots, and deep wrinkles.
Facial Hair Restoration
This treatment is ideal for people struggling with hair loss or who want to reshape their beard. The restoration is usually performed using local anesthesia and patients can resume their day in a short amount of time.
In most cases, the areas with the grafted hair start growing naturally by the 10th up to the 16th week post-procedure. Your transplanted hair will grow at the rate of the donor scalp hair.
Work with a Trusted Cosmetic Surgeon
If you are interested in undergoing one (or more) of these procedures, it's important to choose the right cosmetic surgeon because it will affect the results of your cosmetic procedure.
Always work with a cosmetic surgeon who is board-certified and has experience in the procedures you want. Each area of cosmetic surgery requires specialized skills. Also, choose a surgeon who fully understands your aesthetic goals.
Here at Vargas Face & Skin Center, we care for our patients and their wants. Led by Dr. Hannah Vargas, our clinic offers innovative cosmetic procedures that are customized to your unique aesthetic goals. Let us help you look your best!