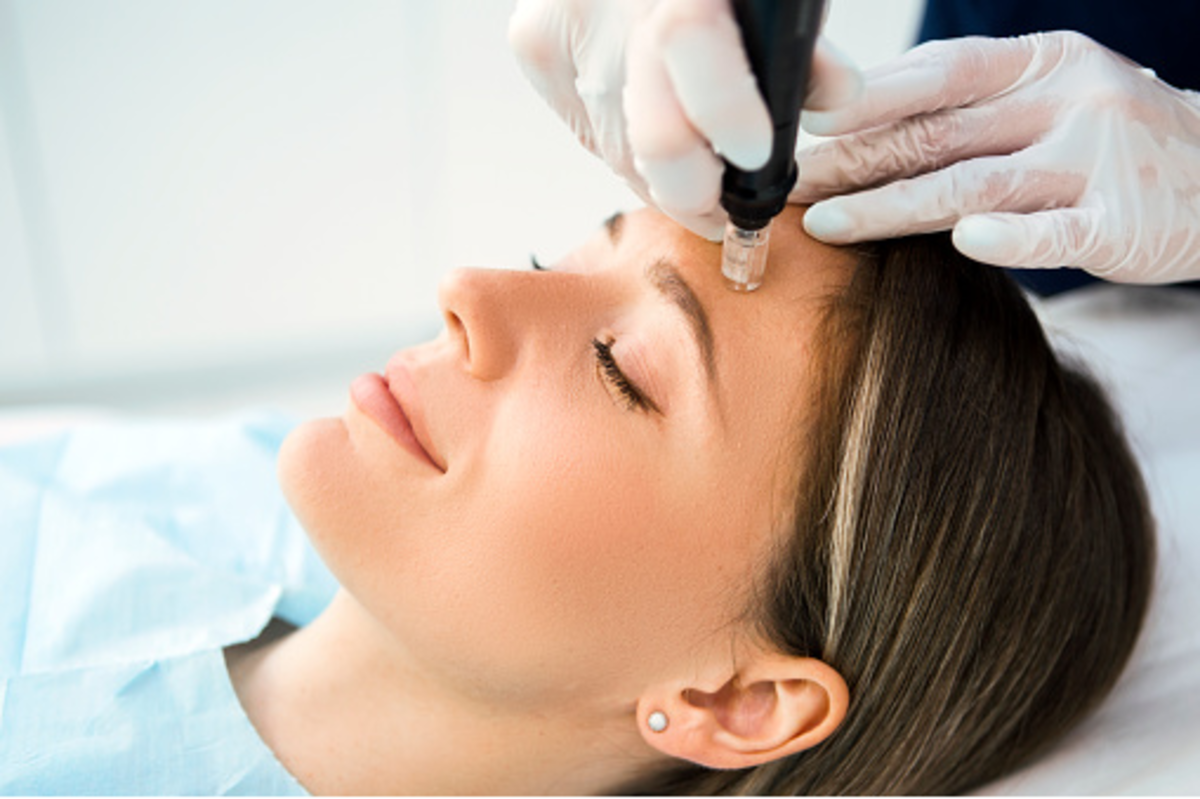 Thread Lift: What to Expect from Your First Procedure
Cosmetic thread lifts are becoming so popular that market studies see them as one of the fastest-growing cosmetic procedures in America, worth over 112.2 million in 2020. Even celebrities like Gwyneth Paltrow and Kylie Minogue have tried this relatively new procedure touted as "the new facelift."
Vargas Face & Skin Center offers this non-surgical facelift option for its clients. In this article, we will give a rundown of how it works and what to expect.
The Basics 
Thread lifting uses thin, self-dissolving protein threads to lift sagging areas of the face. Through strategic mapping by your doctor, the threads get inserted under the skin to pull the skin tighter around targeted regions like the forehead, eyebrows, jowls, and other areas.
There are two types of thread available:
Polydioxanone thread (PDO) – A biocompatible material specifically designed to safely get re-absorbed by the body. It remains in place for six months before they dissolve.
Silhouette soft thread (Poly Lactic-co-Glycolic Acid) – Coned or barbed threads used to get a firmer, more lifted effect. Unlike PDO, it's more focused on lifting rather than collagen production.
Benefits of Thread Lifting
One of the reasons the procedure has become so popular is that it doesn't require any surgery; the entire process can be performed in a clinic and with local anesthesia. This means a licensed specialist can complete it in a single day, and the recovery period is very minimal.
Cost-wise, it's far more accessible. The national average cost is $2,050. On the other hand, plastic surgery facelifts cost an average of $7,500, excluding hospital costs and other expenses. And it's much safer—you don't have to undergo general anesthesia, and there is less risk of complications.
Because the threads dissolve by themselves, you also won't have to return to the clinic to remove stitches. The effects also last for years because when your skin absorbs these threads, it increases collagen production. It's a cost-efficient anti-aging procedure.
Before the Procedure
Meeting your doctor
The initial consultation with your doctor should involve an action plan. The doctor will consider your skin type, age, and target areas. Both of you will sign off on what should happen during the procedure itself.
Your doctor will explain every step of the procedure to you, where the threads will be inserted, what gets lifted, and other areas of concern.
Avoid smoking and alcohol
Patients about to have thread lifts are very strictly instructed to avoid smoking and consuming any alcohol for at least a week before procedure day. Tobacco and alcohol can dehydrate your skin, leading to healing difficulties down the line.
Moreover, the substances in cigarettes and alcohol could tamper with your body's reaction to the local anesthetic and cause complications. The anesthetic may become ineffective, causing you more pain.
Aspirin and aspirin-based products are considered blood thinners or antithrombotic agents. Patients need to avoid taking them at least two days before the procedure to avoid any complications. Aspirin could potentially cause perioperative bleeding. In some patients, it may go as far as causing a blood clot.
Procedure Day
Expect the procedure to be performed at your doctor's office
Thread lifting is not major surgery. You won't have to check into a hospital or make pre-surgical preparations. You can come directly to your doctor's office to get it done.
Do not wear makeup or apply other substances to your skin. This ensures that your skin is properly sanitized before the procedure is performed, reducing the risk of infection.
The target areas get marked
Using a skin-safe pencil or marker, the doctor will outline the procedure areas as a guide. The lines help you visualize what will happen and where the threads go. It will also allow your doctor to be as precise as possible during the process.
Now the doctor will thoroughly disinfect your face with medical-grade products. Once your face is completely sterilized, the local anesthetic is applied to the target areas. After a few minutes, your face will become numb in those regions, protecting you against the pain during the application.
The local anesthetic means that you won't be asleep for the procedure. You'll stay awake and alert during the process. If you feel a sting during the process, remember to tell your doctor, so they can apply more anesthesia as needed.
Your doctor will then take a long cannula with the protein thread in it. This long needle then gets inserted into the pre-defined entry points.
The needle passes under the skin in a straight line until it's brought out at the pre-defined exit point. Then the needle is removed to pull the thread and the skin taut, creating firmness and lift as planned.
Repeat until the process is complete
The threading procedure is repeated throughout every planned area. Several threads may be required to complete the process, especially if you're targeting multiple areas of your face.
The procedure should take roughly a couple of hours, completed within the span of a single appointment. This quick process is why it's also been called "the lunchtime lift," as you can get in and out of the doctor's office within the day.
After Care
You will experience some pain during the short recovery time as the anesthetic wears off. Your doctor may prescribe you analgesics, especially if you have a low pain tolerance.
Should you experience inflammation or swelling after the procedure, apply ice packs to your skin to help the swelling go down.
For the next 24-36 hours, you can't apply makeup or expose yourself to direct sun exposure. It keeps your face clean and prevents infection. Your skin will be sensitive during recovery, and avoiding direct sun exposure will keep pain or irritation from worsening.
Avoid strenuous physical activity for the next day. This is due to the swelling. Strenuous activity and physical exercise can exacerbate the swelling on your face.
Sleep face-up and keep your head elevated. It prevents you from causing worse swelling on your face, and it facilitates better circulation following the procedure.
Once the swelling and pain subsides, which shouldn't take more than a day or so, you should be able to return to your daily routine completely.
Get the best results from a qualified professional
You get the best results with little to no subsequent side effects when you get the procedure done with a fully-qualified and experienced medical practitioner. Cosmetic procedure specialists can provide you with a comprehensive consultation and action plan for your procedure. They can also ensure that it is quick, effective, and as safe as possible.
Consult with licensed and skilled professionals at Vargas Face & Skin Center to ensure that you get the best results from your thread lift. Enjoy a virtual consultation from the comfort of your home and see the full list of cosmetic facial procedures we offer here.