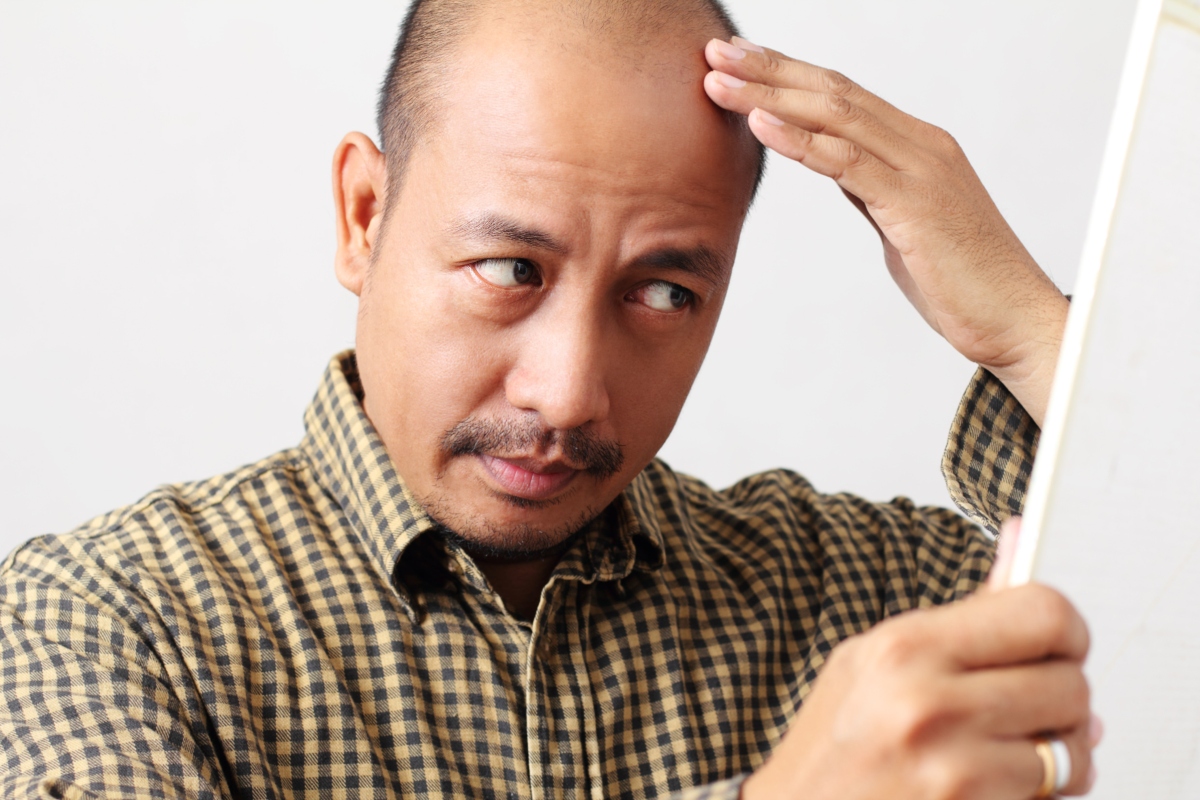 Scalp Micropigmentation for Male Pattern Baldness: Is It Worth It?
Male pattern baldness is the most common type of hair loss. It affects approximately 50 million men in the USA. It gives them a receding hairline and thinning crown due to sensitivity to dihydrotestosterone (DHT). It commonly causes distress and anguish that can lead to poor self-image, anxiety, or depression.
One of the available treatment options for baldness is scalp micropigmentation. It's a non-invasive treatment using needles to apply pigment to the scalp. It results in the appearance of hair follicles that can eventually restore the look of thicker hair. Aside from micropigmentation of the scalp, it's also used for eyeliner and brows.
8 Benefits of Scalp Micropigmentation for Male Pattern Baldness
No heavy maintenance
Scalp micropigmentation is good for more than 3 years without needing much maintenance, unlike other hair loss treatments and solutions that require follow-ups to maintain the good condition of hair follicles. It only requires a few simple care routines and restorative pigmentation if it begins to fade.
Try to avoid scratching the scars and stay away from alcohol-based products, sun exposure, and chlorinated water. Make sure to moisturize properly to prevent itches and irritations.
It will make you look younger
Hair loss is commonly associated with aging, and this can lower a person's self-esteem. Scalp micropigmentation helps boost the confidence of people suffering from male pattern baldness or alopecia. The resulting appearance will look like a new hairstyle that will make you look younger.
Safe and secure
Some hair loss treatments are avoided by several people due to fear of surgical procedures and chemicals. Scalp micropigmentation does not involve the use of any chemicals, just an electric tattoo needle and mild anesthetics to avoid infections and pain from the needle.
There's also no cutting or surgical instruments used. The deposits of pigment are on the outer layer of the scalp, so usually, there's no blood while undergoing the procedure. The pigments are usually organic with no additives found in most semi-permanent makeup and tattoos. Choose wisely and always make sure to research the business before undergoing treatment.
Economical
Scalp micropigmentation is cheaper than most other hair loss treatments, as it doesn't involve any surgical equipment, and it doesn't need post medications and other products for your scalp. Aside from giving the appearance of a short buzz cut, it can restore hairlines, thicken existing hair and cover scars.
Quick procedure
A scalp micropigmentation procedure usually takes about 2 to 4 hours and involves only a few days of healing. The procedure is almost painless with no wounds or stitches. The result is already visible after the first session and only requires a thorough cleaning of the scalp.
In the next session, the specialist fills in more details and applies a darker shade than the first session. This is where your look is perfected and any concerns, requests, or questions will be addressed. Occasionally, there might be a third procedure. This is usually requested by the client, if they wish to go even darker.
Minimal invasion of the skin
Micropigmentation is usually referred to as acupuncture for the scalp because the process won't break the skin. Instead, it smoothly integrates the pigmentation through the use of small needles. High-level software and instruments are also used by a professional to make the procedure quick and painless.
The initial treatment is gentle and focused, increasing density throughout the rest of the hair. You can quickly get back to your routine and there's minimal risk of infection. A numbing agent is usually applied, so it's painless, and there's less discomfort. With proper care, the pigmentation won't fade easily.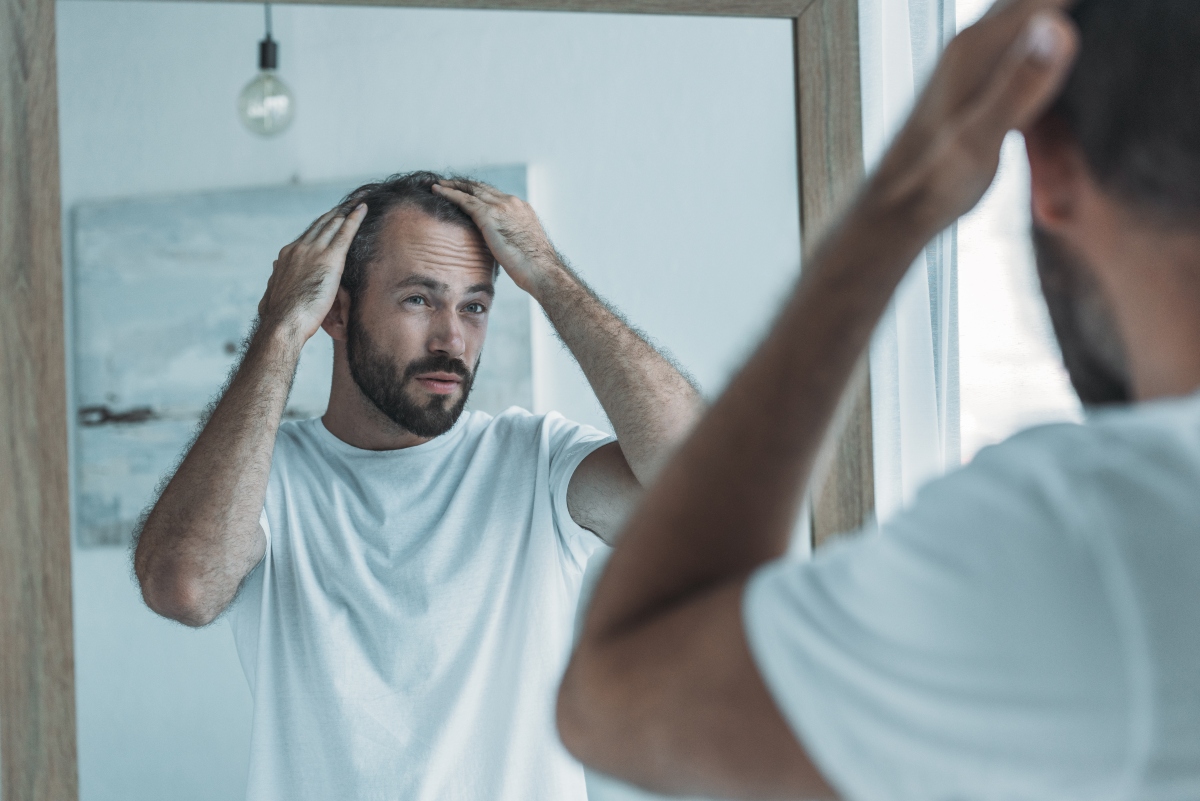 Features a realistic look
It gives an almost perfect replication of natural hair — the texture, skin tone, and color. It adds more density to the parts where there's receded hairline, stunted hair growth, and thinning areas. It can also cover imperfections like scarring from surgery.
When done correctly, nobody would be able to tell if it's actually a hair tattoo. Most clients look a lot younger, and people would often mistake that they got a new haircut. They won't be able to figure out the exact change. Remember to opt for a style that matches your facial features to achieve a natural hairline.
Reliable solution
Unlike some products that claim to regrow hair but have no effects at all, scalp micropigmentation does not promise this because it's not for hair growth and does not claim to be. It promises to boost the confidence of people suffering from pattern baldness or receding hairline.
Scalp pigmentation is considered a more reliable solution as it does more than restore the look of your hair. It can also cover scars with the help of a skilled technician and mask a receding hairline to make it look fuller. It brings back your younger self, giving your more confidence.
Factors You Need to Consider
As with any other hair treatment, there are important factors to consider before having scalp micropigmentation. Here are some key pointers to look at before having a procedure.
Price. Make sure to consult with a reputable clinic for a correctly priced scalp micropigmentation treatment. Proper pricing can only be provided when the specialist evaluates the client in person.
Qualification levels. Avoid under-qualified practitioners for your safety. Always go to professional specialists that are able to provide you with information regarding their training, as the treatment should only be administered by trained technicians.
Good deals. Good deals are typically perceived as a good thing, but be careful when the deals are too good to be true. Make sure to transact with legitimate professionals that properly evaluate your situation.
Ask questions. This procedure can be a life-changing decision so it's important to ask questions regarding the procedure and the technician. Ask about their experience, which kind of pigment to use, dot sizes, and examples of previous work. Keep in mind that, if it's done incorrectly, the physical and psychological impact can be devastating.
Affordable and Effective Scalp Micropigmentation
Vargas Face and Skin Center offers a reliable and easy solution for men experiencing pattern baldness. Our professional team ensures to bring back the confidence that you've lost. For inquiries, call us today at 913-381-4900 or fill out our online form to schedule a consultation.