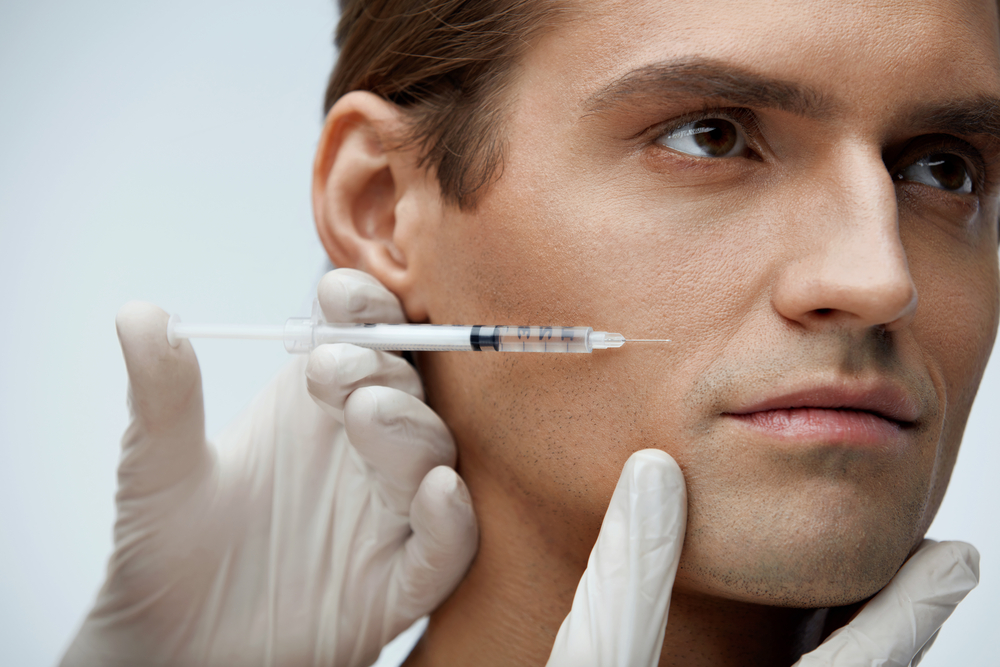 Restylane Silk, Juvederm, and Radiesse—Oh My! Your Guide to Cosmetic Fillers
Cosmetic fillers, often referred to as dermal fillers, are non-surgical cosmetic procedures meant to reverse the signs of aging. Fillers are made up of either natural (hyaluronic acid) or synthetic materials that are injected into the skin in order to increase volume, smooth out wrinkles, and restore a youthful, natural plumpness to your skin. Cosmetic fillers are often confused with Botox, which, while an injectable, is not a filler. At Vargas Face and Skin Center, we aim to help you achieve your cosmetic goals. And because everyone's needs are different, we offer several types of cosmetic fillers. Here are the differences between them all.
Perlane
Perlane is made up of stabilized, non-animal hyaluronic acid. Hyaluronic is a natural substance that is found within the human body, which diminishes as you get older. This cosmetic filler is meant to supplement existing hyaluronic acid to fill voids of fat in your face.
Unfortunately, hyaluronic acid injections degrade, just like the acid that forms in your own body, so re-treatments are necessary. Despite this, Perlane is great for reducing wrinkles and nasolabial folds, a chin augmentation, or lip enhancement. It can also be used for reducing under-eye hollows, although this is a less common application. Injections typically last between six and eight months.
Unlike Restylane Silk, Perlane can be used to treat deep wrinkles and scars. It is also thicker than and contains approximately 25% more per syringe than Juvederm.
Restylane Silk
Restylane Silk is another filler made with hyaluronic acid, and is the first (and currently only) FDA-approved product designed specifically for lip enhancements as well as smoothing out the wrinkles found around your mouth. Unlike Perlane, Restylane Silk is better suited for finer lines, especially for people with fair skin. This filler typically lasts for six months to a year, and will require re-treatments in order to provide you with a continually youthful appearance.
Juvederm
Juvederm, much like the previously mentioned fillers, is made mostly of hyaluronic acid. However, it can be formulated with or without lidocaine, a common anesthetic. With the lidocaine, Juvederm gives you a comfortable experience while giving you the smooth, natural-looking appearance you want. Juvederm is typically used around the mouth and lips, although it can also be used to treat moderate to severe facial wrinkles. Lasting anywhere from six to nine months, it is formulated with smaller micro-spheres, which help it to stay in place more effectively than other filler options.
Belotero
Belotero is designed to plump out your existing facial tissue to even out lines and creases. Its unique manufacturing process allows for smooth, even, immediate results. It is typically used for nasolabial folds as well as stubborn lines around the mouth, but it is also versatile enough to handle more delicate areas (such as etched-in smile lines and vertical lip lines), leaving you with a rejuvenated look. Belotero can last around six months or more.
Radiesse
Radiesse is comprised of calcium hydroxlapatite, rather than hyaluronic acid. What sets this filler apart from others is its durability, longevity, and versatility. Calcium hydroxlapatite is made up of tiny, smooth microspheres. These microspheres allow your collagen to grow, so it can produce longer-lasting effects. As such, it is one of the most ideal fillers for contouring and facial shaping. It can be used in many areas of the face, including cheeks (augmentation), and the corners of the mouth (filling in deep wrinkles). The results are soft and natural, and can last approximately six months.
---
Your specific goals and needs will dictate the cosmetic filler that is right for you. Contact Vargas Face and Skin Center today to schedule your consultation with Dr. Hannah Vargas and discover which cosmetic fillers will give you the look you desire.