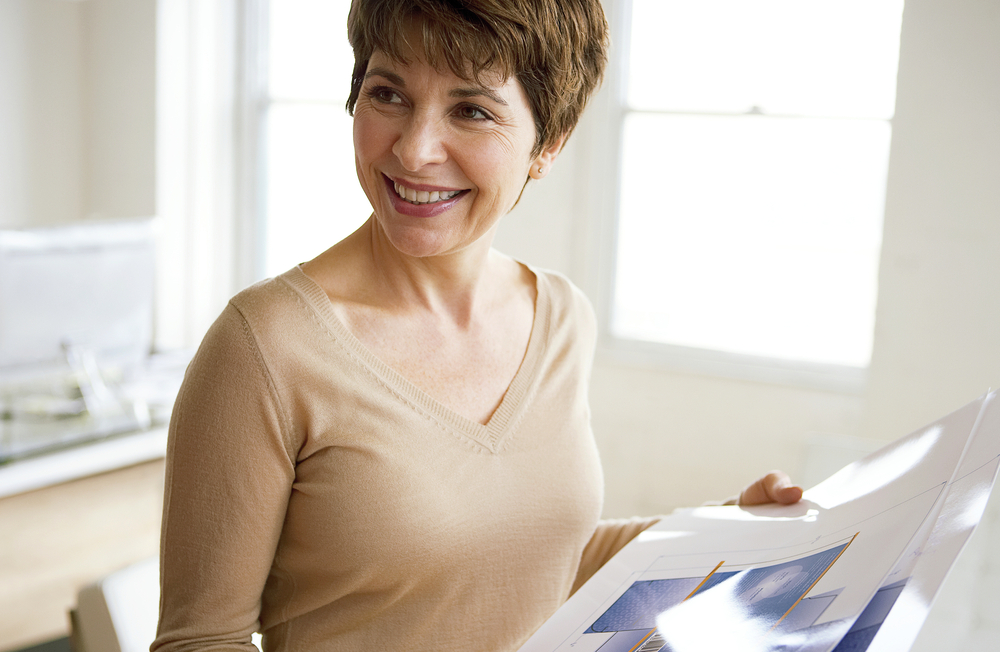 Is the QuickLift Procedure Right for You?
Getting older is inevitable. And unfortunately, even if you don't feel it, your face and skin often betray you. Your skin loses its elasticity and starts to sag, forming wrinkles and obscuring definition. Years of sun exposure, exposure to outdoor elements, habits, and genetics all play a role in how you age, and when the process begins. For many, it begins well before we're ready for it, and as a result, your confidence plummets. For years, the solution for sagging facial features was a facelift. While facelifts are still available, there is another option: the QuickLift.
You've probably heard of the QuickLift procedure, but haven't given it serious thought until now. If that's the case, we have a few ways you can determine whether or not this procedure is right for you!
What is the QuickLift Procedure?
QuickLift is a minimally invasive procedure meant to reverse the signs of aging present on the mid to lower face and upper neck areas. It typically takes between one to three hours to complete, and has a significantly reduced downtime when compared to a traditional facelift. Small, S-shaped incisions are made on the side of your face, that follow along and behind the ears, disappearing into the hairline. Tissues and muscle are lifted gently, excess skin and tissue removed. When done, you are left with a beautiful, natural, younger-looking appearance. But how do you know if the QuickLift procedure is right for you?
You are in Good Physical Health
Much like many other cosmetic procedures, QuickLift is a surgical procedure. Your physical health plays an important part in making sure you heal properly. If you are sick, or have health conditions that can hamper healing, the procedure may not be successful. Even lifestyle habits, such as smoking, can negatively affect healing, slowing it and raising your risk for infection. In good physical health, your results will be much better.
You Have Realistic Expectations
Oftentimes, when cosmetic surgery patients talk about their goals for their appearance after surgery, their expectations are far from realistic. This leads to disappointment when the procedures are done. While cosmetic surgery can make you look younger, and slightly alter your appearance, it cannot completely change the way you look. Make sure you have realistic expectations about the outcome of your QuickLift procedure, or any cosmetic surgery procedure, before you commit.
You Want to Eliminate Early Signs of Aging
QuickLift is designed to eliminate mild to moderate skin laxity in the mid and lower face, including along the jawline and under the chin. These are often early signs of aging. QuickLift cannot fix more severe signs of aging, or wrinkles and sagging around the eyes, eyebrows or forehead. You can have other procedures in conjunction with the QuickLift, if needed. Or, for more significant sagging and wrinkles, you may need to consider a facelift instead.
You Want A Less Drastic Procedure
While advancements have been made on traditional facelift, it is still considered an invasive procedure. Facelifts take more time to complete, and manipulation of your skin and underlying facial tissues are manipulated in such a way that you may experience swelling and pain afterward. Many patients are often worried about scarring as well. QuickLift is minimally invasive, the incisions are small and there is significantly less tissue manipulation.
You Want a Shorter Recovery Period
QuickLift is often referred to as the "weekend facelift." This is because the recovery period is so short. With a traditional facelift, swelling can last weeks, or even months, before it fully subsides. You also may need to take time off from work to rest and heal. This isn't so with a QuickLift. Many patients go in on a Friday and are back to work on Monday morning. And, with spring quickly approaching (and summer right on its heels), warm weather is upon us. You won't want to hide behind bulky clothing and scarves. QuickLift will have you ready for your spring and summer wardrobe in no time.
You don't have to take drastic measures to reverse unwanted signs of aging. The QuickLift is a minimally invasive procedure that can give you back both your youthful appearance and your confidence. Contact Vargas Face and Skin Center today to schedule your consultation!