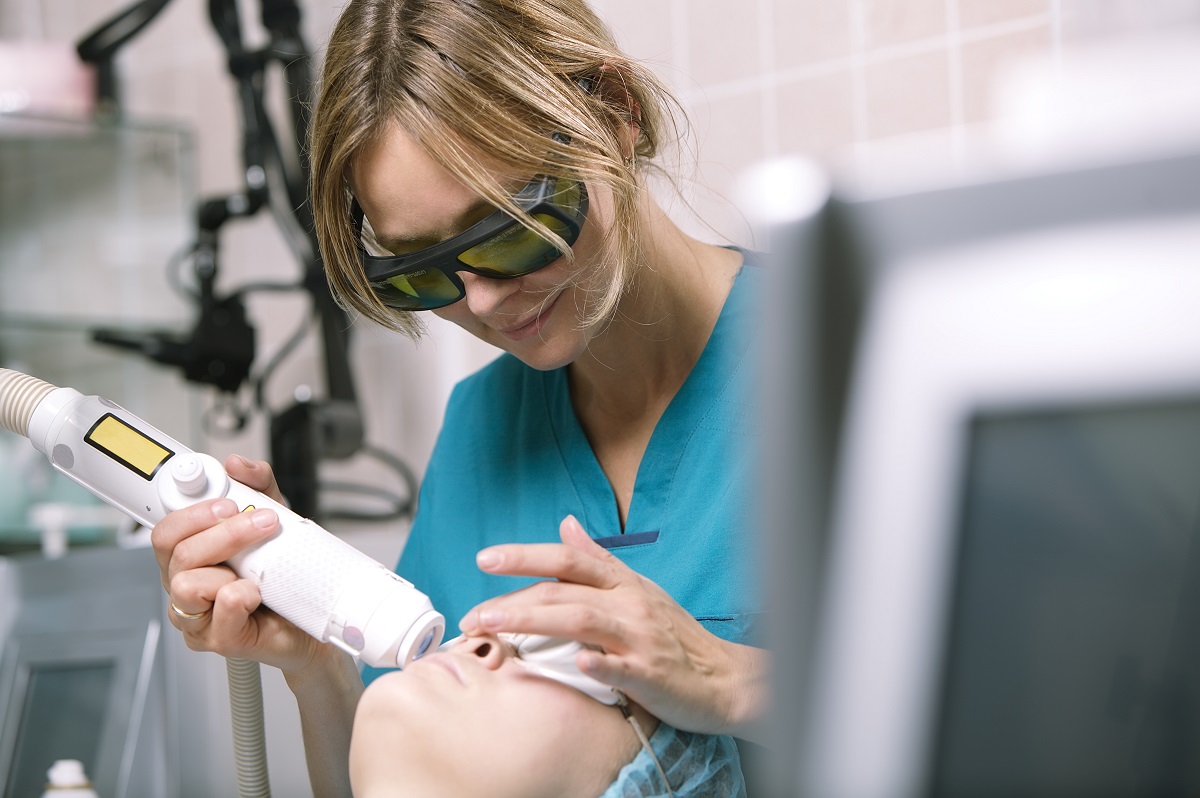 Minimize the Appearance of Acne Scars through Laser Resurfacing
Frequent breakouts are already hard to deal with, but acne scars that come after are more frustrating. Acne scars have two categories: atopic scars (caused by a loss of tissue) and hypertrophic scars (caused by an excess of tissue). Although you can find over-the-counter products for these scars, they may not be enough to improve their appearance.
Procedures, like laser resurfacing, can help improve the look and texture of your skin. This treatment is performed by a board-certified dermatologist for better results.
What is Laser Resurfacing?
Laser resurfacing is a non-invasive procedure that helps improve the tone and texture of your skin. It uses high-intensity pulses of visible light to remove skin layer by layer. This treatment varies in two ways:
The depth of skin you're planning to remove
The method used to resurface the skin
Laser resurfacing is also a procedure that uses three different types of laser peel treatments. They include:
ProFractional Laser Treatment – it targets specific areas of the skin to tighten and rejuvenate
Micro Laser Peel – it removes dead and damaged skin cells of the uppermost layers of the skin. It also assists in the production of new cells.
Nano Laser Peel – this removes a thin layer of damaged skin to enhance texture and tone with very little downtime.
How Does It Reduce Acne Scars?
Laser treatment is ideal for improving the appearance of acne scars since the light removes the outer layer of the skin's surface. The treatment, however, will only minimize the appearance of your scars, without removing them completely.
After the treatment, the treated area is likely to:
Swell for 24 to 48 hours
Itch for 12 to 72 hours
Slough and peel off old skin after five to seven days
The size and location of the procedure affect the healing time. It usually takes within 10 to 21 days for the process to be completed. Once the treated area has fully healed, you have to change some of your skincare habits, such as:
Using oil-free makeup for two to three months
Avoiding sun exposure and use sunscreen
Moisturizing regularly
Will You Qualify for the Procedure?
Laser resurfacing is not for everyone. Certain restrictions may apply when getting this treatment, including:
Having active acne
Taking isotretinoin (acne medication) during the previous year
Having very dark skin
Having an autoimmune disease
Consult your doctor to determine if you qualify for the treatment. If the answer is yes, preparation helps make the treatment more effective. Your doctor is likely to:
Review your medical history
Do a physical exam
Discuss your expectations
Your doctor will also inform you of the right laser reduction treatment suitable for your acne scar. It's crucial to choose your doctor carefully for safe treatment and desirable outcome.
Work with a Certified Professional
Vargas Face and Skin will help you rejuvenate your skin through our laser resurfacing treatment. Dr. Vargas offers SkinTyte, which features quick, rapid pulses of light. It deeply heats your skin while providing a cooling effect and protection to the treated area.
Schedule a consultation with us. Contact us today.