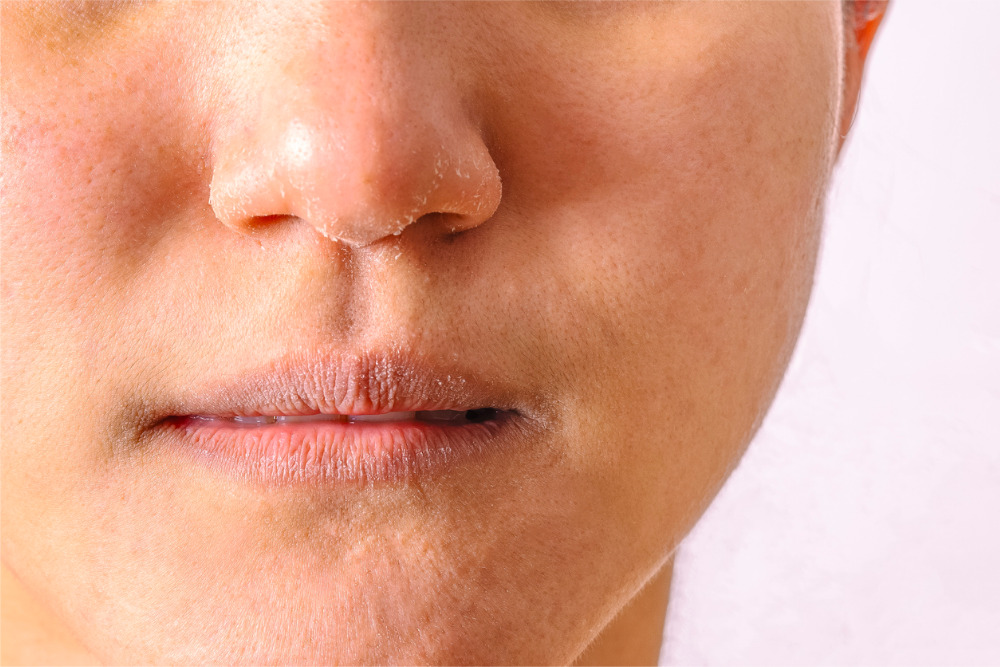 How to Get Rid of Dry Skin and Improve Skin Health
Not only is dry skin itchy and uncomfortable, but it can also affect your confidence. If you suffer from dry skin, you want to do everything you can to get rid of it. You don't want to live with painful, cracked, chapped, or flaky skin for the rest of your life. We have put together this short guide on how to get rid of dry skin to help you remedy the issue.
How to Get Rid of Dry Skin and Feel Like You Again
There are a host of effective options and techniques out there designed to put moisture back into your skin and make it supple again.
1. Always Apply Moisturizer After Washing and Cleansing

While personal hygiene is a positive thing, the chemicals in soaps and some facial cleansers can remove the layer of sebum on the surface of the skin and dry it out. Skin needs a small amount of oil to remain supple, but unfortunately some modern skincare products can sometimes remove the natural oils, making skin feel overly dry.
It's good practive for people with dry skin to always apply moisturizer immediately after washing. By using an effective moisturizer right after you get out of the shower or wash your face, you won't allow any time for your skin to dry out. Remember to target problem areas around the face, elbows, knees, and hands.
Look for moisturizers with at least one of the following ingredients for extremely dry skin: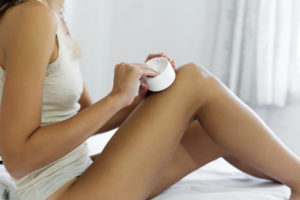 vitamin-e
non-fragrant plant oils
shea butter, cocoa butter
borage oil
linoleic acid
oleic acid
coconut oil
evening primrose oil
sunflower oil
mango butter
2. Wear Lots of Lip Balm, Especially In Cold Weather
The lips are one of the first places where people experience dry skin. Saliva from the mouth can cause them to lose their moisturizing agents and dry out. Cold weather can exacerbate this problem further since there isn't much moisture in the air.
Wearing lip balm during the winter months helps to provide a barrier between your lips and the outside world, locking in moisture and preventing it from escaping. You can also find lip balms that contain SPF if you find yourself outdoors for extended periods of time in the winter.
3. Get A Prescription Ointment Or Cream
Sometimes the severity of your dry skin can be so extreme that you need to visit a skincare specialist. If you have cracked or bleeding skin, then you need to see a skin health professional as soon as possible. They are often able to provide you with high-potency ointments and creams on prescription to help you better manage your condition. If you let this level of dry skin persist, you run the risk of getting an infection.
4. Limit Your Time In The Shower
Baths and showers might be enjoyable, but if you have dry skin, they can make the problem worse. The heat and moisture from the water, and chemicals in some soap products can strip the skin of sebum, leaving it cracked and brittle.
If you have dry skin, experts recommend that you limit your bathing time to between five and ten minutes.
You may also want to take the following precautions:
Use fragrance-free cleansers
Gently dry your skin with a towel
Avoid hot water – use warm instead
5. Wear Gloves
The first place that many people experience dry skin in on their hands. You can, however, reduce your likelihood of getting dry skin on your hands by wearing gloves. We know not many people do this anymore, but if you have extremely dry skin on your hands, you'll want to wear gloves while washing dishes and when handling chemicals, like bathroom cleaning products.
The range of treatment options available for people with dry skin is staggering and finding the right combination of treatments and remedies takes time. If you are struggling with dry skin and would like to consult with a professional, contact the Vargas Face and Skin Center at 913-381-4900 for a consultation.