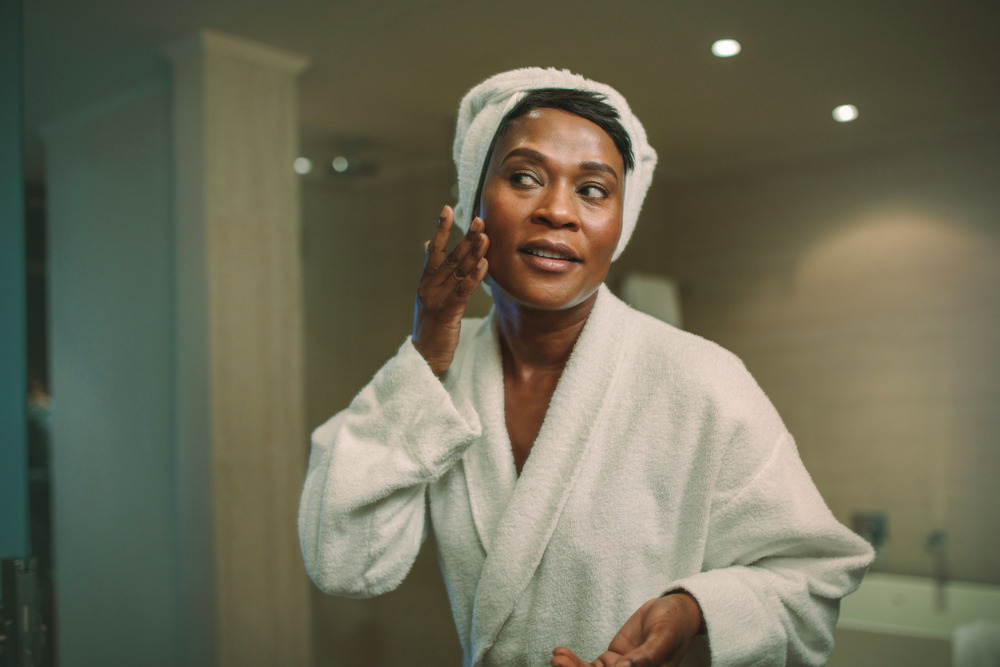 The Best Anti-Aging Skincare Routine
When it comes to signs of aging, there is really no forgiveness when it comes to your skin. Getting your anti-aging skincare routine right is a challenge and there's a lot to consider.
In this article, we're going to take a look at the best anti-aging skincare routine, one backed by science.
The Best Anti-Aging Skincare Routine Starts and Ends with Moisturizing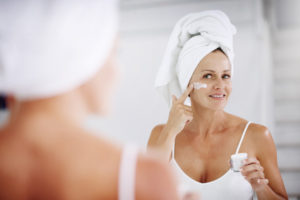 You need to moisturize in the morning and at night. In the morning, use a lightweight moisturizer with sunscreen (we will talk about this more below).
At night you need a heavy-duty moisturizer because the skin is better able to repair itself at night and fight the signs of aging than during the day. For this reason, companies that make anti-wrinkle creams recommend that you use them before you go to bed. The cream penetrates the aging skin as you sleep, helping to firm up sagging areas and reduce the appearance of lines and wrinkles.
You can easily make applying a nighttime anti-wrinkle cream a part of your anti-aging skincare routine. Put a small amount of product onto your pointer finger and put dots on your forehead, cheeks, chin, and neck. Then gently massage the product into all over your face paying special attention to the areas where wrinkles are causing you a problem.
Always Wear SPF Sunscreen
Photoaging is where the UV light from the sun damages the collagen and elastin in your cells, increasing the likelihood of wrinkles. Acute exposure to the sun can also cause the skin to thicken and take on a leathery appearance and lead to the development of age spots and wrinkles.
(Recommended Read: 5 Options for Reducing Age Spots)
Wearing an effective sunscreen during the day is vital if you go outside – even if it is only for a few minutes. Try not to rely on makeup that claims to contain sunscreen. Always apply a base layer of SPF 30 or higher, and SPF 50 if you are heading out into the midday sun for an extended period.
Use Facial Oils In The Morning and at Night

As your skin ages, its ability to produce moisturizing sebum goes down. The skin can become dry, flaky and, in extreme cases, can crack. Many people use a facial oil in the morning and at night to give their skin a bit of added moisture. Oils tend to absorb rapidly into mature skin.
To apply facial oils, put four or five drops on your skin and then smooth gently from your nose to your ears. Then move from your hairline to your eyebrows and mouth to the bottom of your chin. Apply your facial oil before your moisturizer and look for products that contain vitamin-c, vitamin-e, and hyaluronic acid.
Get Regular Facials And Facial Peels
Facials and facial peels shouldn't be a daily part of your routine, but getting them every 4-6 weeks can help to rejuvenate your skin and leave it feeling fresh and vibrant.
Facials are essential because they help to remove impurities and sloth off dead skin cells that can cause your skin to look dull and aged.
Facial peels can have an even more profound effect. Facial peels usually use chemicals which helps to lift off the first layer of skin cells, revealing fresh ones beneath. People who have facial peels often report that their skin feels lighter and bouncier, and looks younger.
If you would like to learn more about the anti-aging services offered at Vargas Face and Skin Center in Kansas City and improve your anti-aging skincare routine, contact us at 913-381-4900!