Fat Grafting
We lose bone, muscle and fat from our face as we age. As that underlying support shrinks, the texture in our skin also changes. This is when the contour of our face really changes. Fat grafting (or fat transfer) is an exciting development in facial rejuvenation and highly effective in filling and softening deep facial lines, nasolabial folds, and sunken eyes.
Since most patients require some sort of "fill" to achieve natural results in a facial rejuvenation procedure, fat is both a natural and readily-available resource in the patient's own body. Additionally, fat transfer causes no allergic reactions, as the filler is your own fat – there is no risk that the fat filler tissue will trigger a reaction in the body.
The Fat Grafting Procedure
The fat grafting process is simple: after preparing the donor area (abdomen, thighs, or buttocks) for fat removal with a local anesthetic, Dr. Vargas will withdraw the donor fat with a syringe, process it  and then inject the filler into the area of the face with micro-injections. Dr. Vargas performs fat transfer procedures in the in-suite laser room or can combine this with other procedures in a surgery center. The entire procedure can be completed in about an hour. This fat transfer process will be repeated until the desired effect has been achieved.
The Benefits of Fat Grafting
Fat grafting patients typically see a drastic improvement and a whole swath of benefits as opposed to a filler procedure:
Natural. This procedure comes from your own body and reduces chance of infection/allergy.

Long-lasting. A portion of your fat may remain there permanently. Fillers generally only last six months to one year.

All-over fill. A natural fill like fat grafting is one that improves the whole face 20% at a time. Fillers tend to aim for 75% in one area only.
Skin Improvement. Anecdotal reports have patients raving about their skin improvement after fat grafting. Although not well understood, many physicians feel the transfer of stem cells with fat result in a refreshed, dewy change to the skin.
Are You A Candidate for Fat Grafting?
Fat grafting is not for everyone, but generally the ideal fat grafting candidate in one who:
Wishes to improve the contour of the face by diminishing lines
Wants to reduce the appearance of wrinkles, creases, furrows
Has "marionette lines" or deep depressions in the face
Has excess fat in other areas of the body
Your Consultation
During your initial fat grafting consultation with Dr. Vargas, you will receive an examination of the areas that would benefit from fat grafting. Measurements, photos and notes may be taken at this time.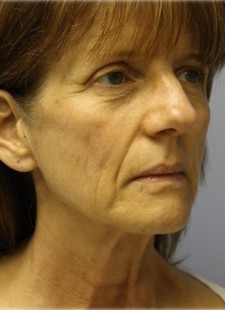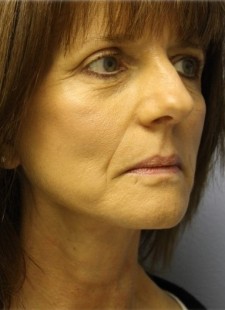 "I was so tired of looking at the deep wrinkles on my face. My cheeks are so much fuller now! I love it!"
Are you a candidate for fat grafting?