QuickLift (Lower Face Lift)
As men and women age, it is natural to lose elasticity in the skin along the jaw line. But now you can turn back the hands of time with a QuickLift procedure at Vargas Face and Skin Center in Kansas City! The QuickLift procedure was specifically designed for men and women who want to stay ahead of the aging process without having to undergo the surgery and recovery time associated with a conventional facelift.
Procedure Details
The QuickLift is an improved version of the S-Lift (performed by cosmetic surgeons since the '90s) and provides a combination lift to the lower and mid-face regions with twilight anesthesia and minimal downtime for recovery. As performed by Dr. Vargas, the QuickLift is a minimally-invasive cosmetic surgery procedure that permanently suspends the underlying structures of the lower face – specifically the superficial muscular aponeurotic system (or SMAS). The result is a much-reduced appearance of sagging jowls, cheeks, and loose skin around the neck.
The QuickLift procedure offers a profound age-diminishing effect in the areas of the upper neck and lower face. And unlike a conventional facelift procedure, the QuickLift is performed under local anesthesia as a minor outpatient procedure.
Benefits of the QuickLift Procedure
The QuickLift procedure addresses the muscle layer beneath the skin, creating a horizontal and vertical lift to the areas of the lower face. As the underlying connective tissue and facial musculature is gently lifted and tightened, the appearance of the jaw line and upper neck is immediately improved. It erases up to five, 10 or 15 years from your appearance and comes with a host of other benefits, including:
Immediate and lasting improvement
Natural-looking results
Gives you greater jaw line definition and an elegant neckline
Minimal interruption to your daily lifestyle
Minimal scars and no hair loss
More affordable than a traditional full or mid face lift
Considering a QuickLift Procedure
As each QuickLift is custom-tailored to the needs of the individual patient, Dr. Vargas will provide a complete evaluation and recommendation during your initial consultation.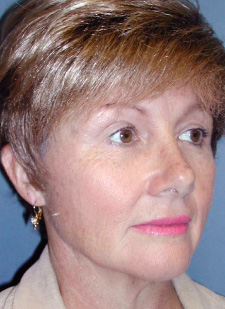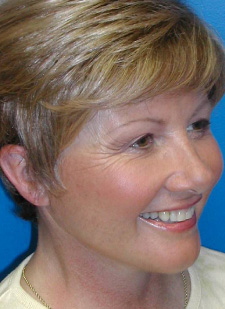 "I was apprehensive about undergoing facial surgery. Out of all the plastic surgeons I talked to, only Dr. Vargas made me feel comfortable enough to undergo the QuickLift procedure. The results were beautiful and I can't thank Dr. Vargas enough for answering all my questions and taking the time to care for my needs."
Turn back the clock with QuickLift.