Chin Augmentation
The difference in the chin and jaw of a man and that of a woman is quite distinct. As a standard of beauty, women are expected to have a more delicate chin that balances well against the nose and cheeks. For men there is an expectation of a more pronounced jaw line.
Cosmetic chin surgery, which is sometimes called mentoplasty, is a surgical procedure to reshape the chin by augmentation or enhancement (chin implants). In most cases, chin augmentation is performed in order to create facial harmony between the chin, nose and surrounding cheeks.
Chin Augmentation Candidates
Chin augmentation is an elective cosmetic surgery and needs may vary. Some candidates may identity with the following characteristics upon deciding whether or not chin augmentation is for him or her:
An overly-prominent nose
A weak or recessed chin
A squared or pointed chin
Chin implants and chin augmentation procedures add definition to the lower jaw and reduce the appearance of a large nose. In some cases, Dr. Vargas performs chin implant procedures in conjunction with rhinoplasty (nose reshaping) for maximum facial aesthetic.
What to Know About Chin Augmentation
The decision to have elective chin augmentation is highly individualized. Your in-depth consultation with Dr. Vargas in Kansas City will involve an extensive exam of your chin, nose and cheeks. Measurements and photos may be taken at this time. In your consultation, Dr. Vargas will also review all of the options (cheek implants, cheek augmentation, mid-face lift, non-surgical or traditional face lift) to help you make an informed decision about the procedure that best suits your needs.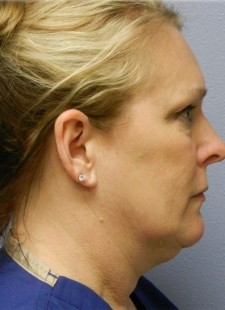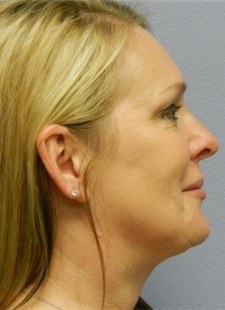 "The work I had done to my chin has transformed my face. I look years younger. I am so impressed with Dr. Vargas' skill and attention to detail."
Enhance your chin…and your confidence.