Rhinoplasty (Nose Surgery)
No one feature affects the way you look as much as your nose does. A nose that is too long, too wide, or too big can seem to dominate your face. A nose that is crooked or has a "bump" or "hump" may detract from otherwise nice features. If any of these issues speak to you, you might consider rhinoplasty from Vargas Face and Skin Center in Kansas City.
Rhinoplasty Corrections
Maybe your nose sticks out too far forward or appears too wide.  Sometimes a small chin or neck fat can make the nose look disproportionately larger.  These are just a few examples of changes that can be made to your nose.
Realistic goals of rhinoplasty are a significant improvement in appearance, a natural looking nose without an operated look, and a nose that is still in harmony with the rest of your face. The goal is not an over-operated look. Instead, slight changes make the issues disappear instead of drawing attention to any imperfections.
What to Know About Rhinoplasty
There are many cosmetic and functional benefits associated with rhinoplasty and nose reshaping. Your in-depth consultation with Dr. Vargas will involve an extensive exam of your nose. Measurements and photos may be taken at this time. Although the decision to have elective nose surgery is highly individualized, it should be known that Dr. Vargas has extensive experience correcting many nasal defects, as well as performing revision surgery for those who were not satisfied with a previous rhinoplasty procedure.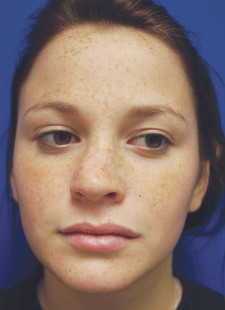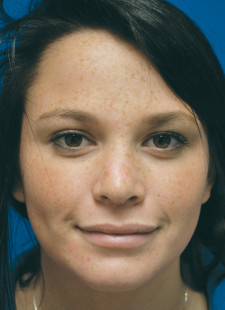 "The crookedness of my nose has always been my biggest insecurity. Now, thanks to Dr. Vargas, I feel confident and ready to take on the world!"
Are you a candidate for rhinoplasty?