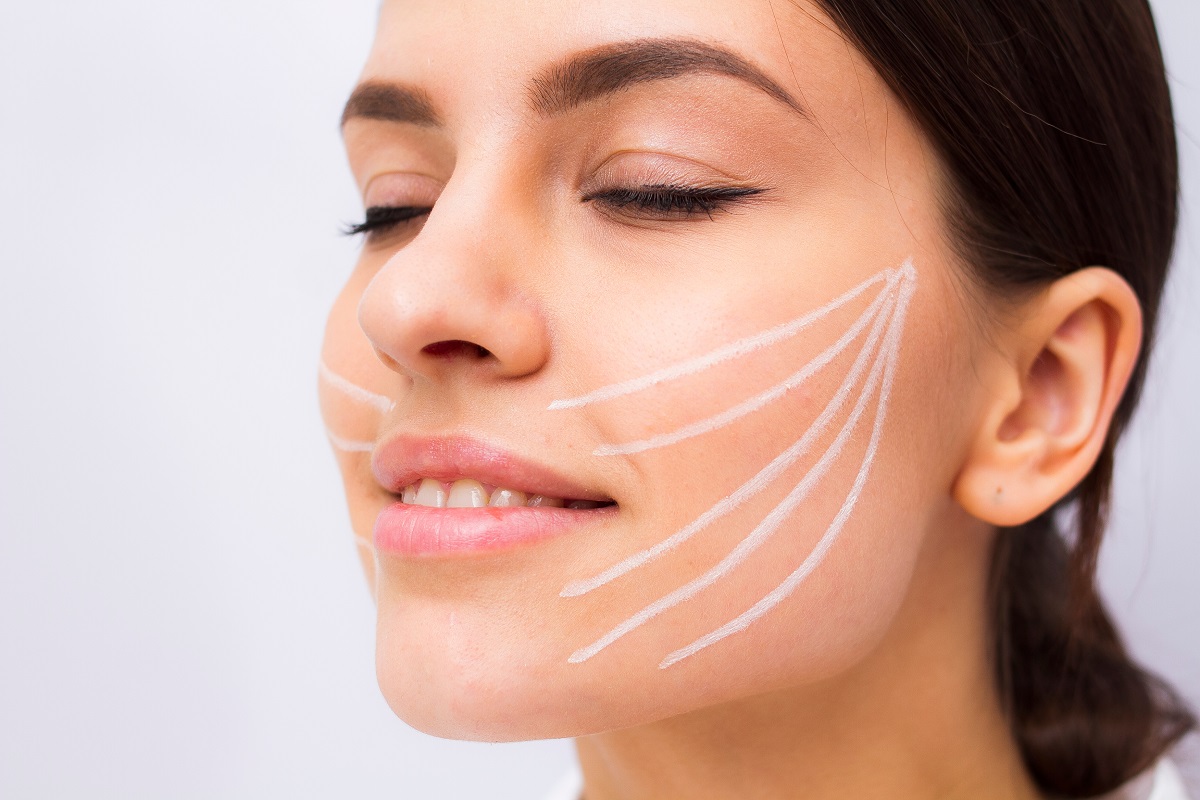 Define Your Face Shape With These Non-Invasive Procedures
People on a quest for a well-defined chin or more sculpted cheekbones often find solace in makeup. However, if you're seeking dramatic and long-term results, blush and contour are not enough. Fortunately, many minimally invasive procedures can go a long way toward reshaping and changing the contours of your face.
From minimally-invasive rhinoplasties to Botox, these procedures are often associated with quick and easy solutions that use fillers, neurotoxins, and more. The best part? They're not the only options available.
So if you want to enhance your natural beauty without worrying about surgery, here are some of the most effective non-surgical face contouring procedures to consider.
Dermal/Facial Fillers
Dermal fillers are growing in popularity because they're "quick fixes" that reduce the common signs of aging. There are a plethora of different fillers available on the market; plus, there's no shortage of different ways to use them. Whether you're dealing with thin folds or lips, sunken areas, fine lines, or wrinkles, there is a facial filler for that.
To understand the popularity of this cosmetic procedure, consider the following benefits:=.
Immediate and visible results. The results of facial fillers are immediate and evident. You don't have to wait months to see the drastic improvements in your facial contours. Once the doctor injects the filler into the targeted areas, the filler immediately smoothens out the wrinkles and adds volume to your skin. As the filler settles under the skin, the full effect is visible within days.
Minimal risk. The only side effects associated with dermal fillers are swelling, redness, and mild bruising at the injection site. Another potential (yet minimal) risk is facial asymmetry where a side of your face appears slightly different from the other. This rare risk is often associated with the skill level and expertise of the person performing the injections. Fortunately, severe complications are rare. The outcome is always good, as long as the procedure is carried out by a board-certified aesthetic practitioner.
No downtime or recovery. Depending on the number of injections you're getting, a facial filler treatment usually takes 10 minutes. You can literally change the contours of your face during your lunch break and get back to your normal routine. There may be some slight swelling after the injections, but this subsides over the next couple of days as the gel settles under your skin.
Long-lasting results. The duration of your dermal fillers depends on the type of filler used, the patient, and the area of treatment. Natural dermal fillers often last six to 12 months whereas other dermal fillers can last up to five years.
Botox
When it comes to anti-aging treatments, Botox is one of the most trusted options. Although dermal fillers are great at restoring the volume of your face, Botox resolves wrinkles and fine lines around the mouth and eyes. This drug uses a toxin from the bacterium Clostridium botulinum. Doctors use small doses of Botox to temporarily paralyze your muscles, which reduces the appearance of facial wrinkles.
Similar to facial fillers, getting Botox takes a few minutes only. During the procedure, you won't need anesthesia. Your doctor will simply insert a small needle to inject the Botox into specific muscles. You may experience some minor discomfort.
In terms of effects, the results often show in a week or two. To enjoy the full effect, avoid alcohol starting a week before the procedure. Also, refrain from taking anti-inflammatory medications and aspirin two weeks before the treatment to prevent bruising.
The effects of Botox will last three to six months. As your muscles slowly recover from paralysis, the wrinkles and lines start to re-appear and must be treated again. However, with each Botox, the wrinkles and lines appear less severe due to muscle shrinkage.
Non-Surgical Rhinoplasty
Gone are the days when you need to schedule a  surgical nose job to improve the structure of your nose. Today, there is a special interest in non-surgical rhinoplasties, otherwise known as liquid rhinoplasty, which involves the injection of hyaluronic acid (HA) fillers into your nose to temporarily tweak its shape.
This procedure is ideal for people who want to make their nose look angular but are not ready for a permanent solution. If you want to smooth out the bumps in your nose,  liquid rhinoplasty is also more ideal. After all, needle pricks are less complicated than going under the knife for a nose job.
Non-surgical rhinoplasty uses dermal fillers to change the shape of your nose. The gel-like hyaluronic acid is inserted in areas of the nose. Once it's injected, the gel settles into the skin's deeper layers and holds its shape. This can change the appearance of your nose for anywhere from four months to three years, depending on your skin type, the gel used, and your desired results.
The whole process can take from 15 minutes up to 45 minutes.
Facial Liposuction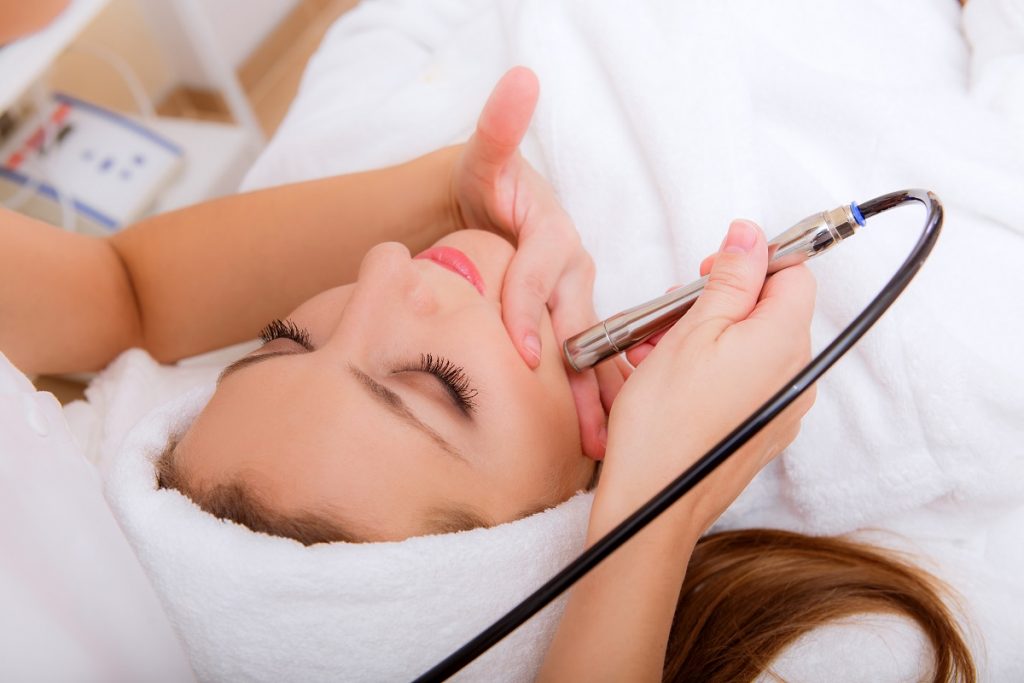 This non-invasive body contouring addresses the following facial concerns.
Double chin
Excess fat deposits in the neck and chin
Soft jawline
Double chin
Unbalanced facial features
Removing facial fat from the lower area of your face gives you a smoother appearance. Slimming out this area also removes a few years from your appearance.
Recovering from facial liposuction depends on whether or not you've had other procedures performed before or at the same time. If facial liposuction is the only procedure on your list, your recovery is more straightforward. Minor side-effects to expect are:
Swelling
Mild pain
Bruising
Discomfort
The Bottom Line
Your quest for a more sculpted look need not require going under the knife. Thanks to non-invasive facial contouring, enhancing your natural beauty without surgery is possible. However, before you go through liposuction, Botox, or non-surgical rhinoplasties, it's best to work with a facial and skin expert you trust.
Vargas Face and Skin Center offers a full range of non-invasive cosmetic and surgical facial procedures. Our doctors use the latest technological advances in cosmetic surgery and show genuine care to all patients. We develop personalized cosmetic treatment plans that are designed to help patients achieve their unique aesthetic goals.