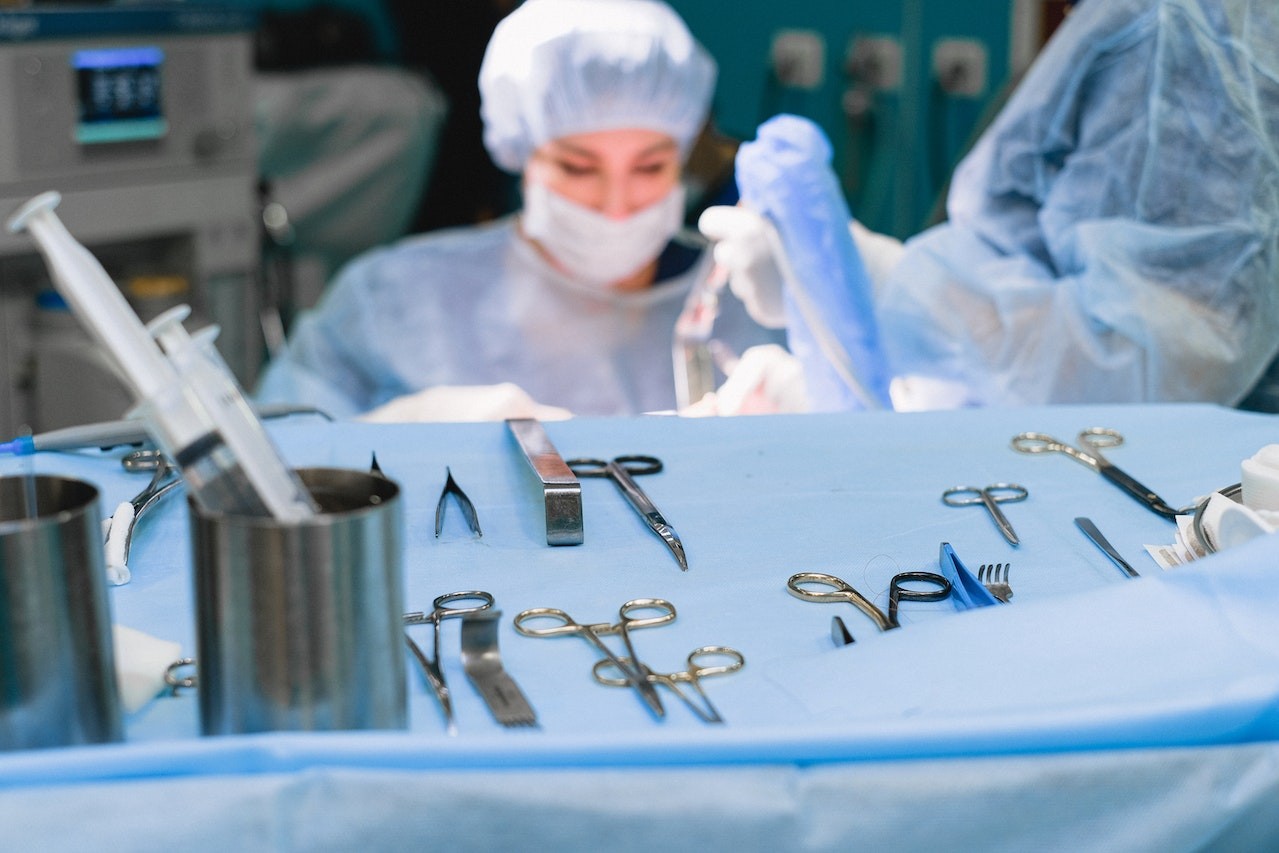 Surgical vs Non-Surgical Contouring: Which Should You Choose?
For many years, liposuction was considered the ultimate, state-of-the-art body sculpting procedure worldwide. The most recent data on the prevalence of surgical body sculpting procedures rank liposuction (also known as lipo) as the most sought-after procedure in the U.S., with 491,098 procedures performed in 2021.
Both non-surgical and surgical body contouring procedures come with their own perks, and the choice is usually the result of personal preference.
If you want to know what distinguishes a non-surgical face contouring from the other, continue reading our comprehensive review on surgical versus non-surgical procedures, as we present the pros and cons of each.
What Falls Under Surgical Contouring Procedures?
Surgical procedures, also known as invasive procedures, penetrate the skin to create an incision. In other words, invasive surgery is any operation that breaks the skin using instruments to improve appearance and quality of life.
Simply put, if it leaves a scar, it's a surgical procedure. Most reputable plastic surgery clinics offer the following types of invasive procedures (these are the most common, too):
Nose reshaping

Transfer of fat for cosmetic purposes

Breast augmentation surgery

Facial reconstruction

Weight loss post-op procedures.
What Are the Benefits of Surgical Procedures?
Many patients choose to undergo a surgical procedure to enhance their looks because the effects of invasive procedures last longer. Plus, the outcome of invasive surgery is much more noticeable, and results tend to show faster.
An essential aspect of invasive surgery is local or general anesthesia. The type of anesthesia applied depends on the targeted body area and the gravity of the procedure.
Besides being put in a sleep-like state, the patients undergoing surgical contouring procedures also have to mind prolonged recovery time, which is usually when all the swelling, pain, and bruising occurs.
Scaring is another aspect of invasive contouring procedures, although medical professionals use high-end equipment to keep the scars to a minimum.
Pros of Surgical Contouring Procedures
Besides ridding patients of excess fat and facial irregularities, other pros of using invasive procedures include the following.
Targeting multiple areas of the body in a single procedure

Penetrating stubborn areas

Long-lasting results

Almost immediately visible results.
Cons of Surgical Contouring Procedures
Although the pros of undergoing invasive contouring procedures are pretty substantial, there are also a few cons that should not be overlooked.
If not following a particular post-op lifestyle, the results might be challenging to maintain

Massive swelling

Medium to intense levels of pain

Possible nerve injury.
What Falls Under Non-Invasive Contouring Procedures?
Unlike surgical procedures, non-invasive contouring procedures do not require cutting open the skin. Non-invasive methods do not require cutting into the skin or penetrating the body deeply.  This type of procedure is primarily performed on the face and the body. Most reliable cosmetic facilities offer the following non-surgical solutions.
Laser skin resurfacing

Skincare treatments

Facial rejuvenation

Injectables

Fat reduction
Due to the approach associated with the procedures, these non-invasive contouring procedures have gathered a lot of attention recently, equally among men and women, and for many reasons.
What Are the Benefits of Non-Surgical Procedures?
Logically, these procedures have nothing to do with scars nor require going under anesthesia. However, a small dose of local anesthesia is a must sometimes. Moreover, non-surgical procedures require less recovery time, making them quite popular with patients.
For instance, someone looking to freshen up their face can get a quick non-surgical procedure using injectables and continue their daily routine as if nothing had happened. The level of convenience and comfort non-surgical contouring procedures offer is perfect for individuals who cannot afford much downtime.
On the other hand, if there's a medical condition that does not require traditional surgery, the doctor might opt for a non-invasive procedure that will be as effective as surgery but won't require anesthesia or extended recovery time.
Pros of Non-Surgical Contouring Procedures
Other than practically no recovery time nor anesthesia application, a non-surgical contouring procedure packs quite a few other perks, including the following.
Treating stubborn fat

Permanently reducing fat cells 

Tending to facial structure inconsistencies 

Color-correcting the facial skin

Treating acne-prone areas

Removing facial scarring
The list of pros of non-invasive contouring procedures can go on, only adding to their popularity.
Cons of Non-Surgical Contouring Procedures
Even though the benefits of non-invasive procedures are manifold, there are some disadvantages to consider before choosing a non-surgical procedure.
Namely, for a non-invasive procedure to be effective, the body undergoes a few alterations, which can lead to…
Muscle paralysis

Mild to moderate pain

Redness
Another fact worth mentioning is that doctors are not the only ones allowed to perform a non-surgical procedure. You don't need a license to perform a method that's non-invasive, which means the results might greatly depend on the quality of the product and the equipment used. However, you should still find a clinic with experienced workers and good reviews.
Which One Should You Choose?
Most of all, it comes down to the patient's personal preference. Namely, those looking to tend to larger areas of fat and wish to do it in a single session can choose surgical contouring procedures like liposuction.
On the other hand, those that wish for little pain and recovery time and don't mind going in for a few sessions might prefer non-invasive contouring procedures, such as CoolSculpting.
Of course, the longevity of the results plays a detrimental part here, and so does the quality of the procedure. Only experts can perform surgical operations on patients, while medical practitioners that aren't specialized doctors can complete non-surgical procedures.
The Best
Non-Surgical Face Contouring
Available
You can trust Vargas Face & Skin Center to handle any skin issues that prevent you from living life to the fullest. We offer our clients only the best service using high-grade products and state-of-the-art equipment that deliver excellence.
 Only a few sessions stand between you and the new, upgraded you. Schedule an appointment online or call us at 913-381-4900 for a consultation!