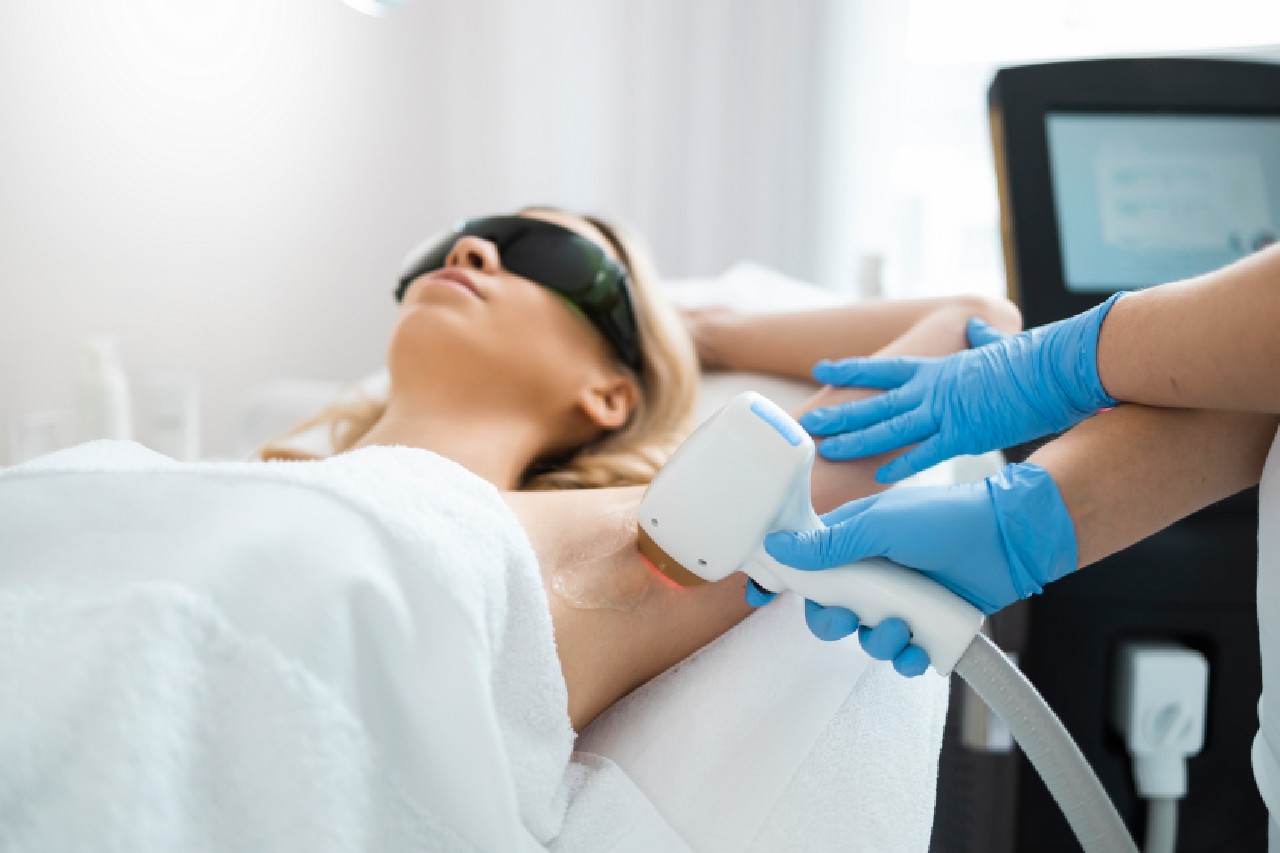 A Complete Guide to Armpit Liposuction
Americans have been struggling with fat buildup for decades, and it wasn't until 1977 that American dermatologist Lawrence Field brought liposuction to the U.S. Fast forward to today, there have been over 211,067 liposuctions in the U.S. in 2020 alone. 
Recently, more and more men and women are turning to liposuction to deal with stubborn fat in the armpit area. This particular surgical procedure is one of the best medical approaches that target specific body regions where there is an accumulation of fat – from the buttocks to the limbs.
Read on to learn more about armpit liposuction and all the benefits that come from it. We'll also provide helpful tips for looking slender and where to turn for the best lipo service. 
What Is Armpit Fat Reduction?
Armpit fat removal procedures are gaining popularity, especially among the female population. After all, removing the excess fat from the armpit can result in a more slender-looking figure. 
Liposuction is categorized as a minimally-invasive procedure. It is performed using a super thin tube, medically referred to as a cannula, which penetrates the skin and into the fat, effectively breaking fat cells. 
The goal of lipo is to remove pockets of fat in certain body areas while also refining the looks of targeted parts of the body. The abdomen, the thighs, the arms, and the back are the most fat-prone areas of the body.
Armpit liposuction is performed in cases of fat patches along the arm's length, usually in the upper part. By using a medical-grade, super-thin needle and cannula, a doctor will vacuum out the excess fat from your upper arms and leave you with an enhanced look.
Because it is a minimally invasive procedure, armpit liposuction removes unflattering fat from around the arms efficiently, requiring barely any downtime.
Who Can Get Armpit Fat Removal?
One of the most critical things about armpit liposuction is that it is not intended for weight loss. 
First and foremost, to be able to undergo armpit lipo, the individual has to be in good physical health and at a healthy weight. Those who turn to armpit lipo are usually looking to enhance their physique without aiming to lose weight.
Armpit liposuction addresses fat deposits around the armpit and the bra line, which are areas of the body that are challenging to exercise. 
If you have any of the following features, as well as no life-threatening medical conditions, you are most likely an ideal candidate for armpit lipo.
Extra skin tissue due to weight loss

Skimpy muscle tone

Prominent sagging

Excess skin (fat) "escaping" the bra

Breast tissue compressing the armpit area
What to Expect During Armpit Liposuction
Even though it is a minimally-invasive medical approach to fat removal, armpit lipo is still primarily a surgical procedure done in an operating room. Patients must understand everything regarding pre- and post-op preparations. Knowing what to expect and how to behave after the process can reduce risks and ensure a safe and seamless experience.
Depending on how much fat needs to be removed, an armpit fat removal procedure will vary for each patient. Before the procedure, a doctor will physically examine the patient and discuss the reasons for the liposuction. If the patient is an ideal candidate, the doctor will build a customized plan that targets the patient's specific needs regarding fat removal. Next comes the appointment.
Armpit fat removal, as well as underarm liposuction, is performed while under local anesthesia. During the procedure, the practitioner will make several microscopic incisions on the targeted area. Many renowned plastic surgeons use a particular type of lipo called tumescent liposuction, which has proven to be more effective and safer for patients, with little to no pain experienced and less recovery time. 
Thanks to the microscopic incisions, patients are left with practically no scars, so there's basically no need for stitches. 
In essence, liposuction uses a suction tube that's connected to a vacuum machine. Once the tube is inside the fat area, the practitioner will move it back and forth to break down the fat cells to be taken out. Excess fluids and blood are sucked out, which is a perfectly regular occurrence. 
Benefits of Armpit Fat Removal
Liposuction is a powerful medical procedure that aids in the sculpting and shaping of the body. It allows patients to transform their overall look by targeting stubborn fat areas in the body, getting rid of excess fat quickly and efficiently. Benefits of liposuction include…
Reducing or completely removing rolls of fat and prominent bulges

Improving muscle tone

Enhancing self-confidence

Delivering a visually-balanced body frame

Toning the upper body section

Reshaping the body after weight loss
Recovery Time
As mentioned earlier, armpit fat removal is a minimally invasive surgical procedure with practically no downtime.
After armpit lipo, patients may experience benign swelling, mild discomfort around the treated area, and some bruising that can be easily camouflaged. Patients can wear elastic bandages or compression garments to help with healing. 
Individuals who underwent armpit lipo can return to work or their usual lifestyle habits and daily activities within a few days after the treatment. However, patients are advised to avoid strenuous exercise for a few weeks. 
The Results
Most patients begin to notice gradual results as the swelling subsides. They may notice that their underarm flaps are gone, and a nice, contoured armpit indentation appears. 
Liposuction can provide results that last for a lifetime. Once fully healed, the treated area will retain its sculpted shape and form permanently, as long as the patients abide by a healthy diet and lifestyle. Be patient and give the body time to heal.
Trust Vargas Face & Skin Center to Meet Your Unique Aesthetic Needs
Thanks to our board-certified surgeons, Vargas Face & Skin Center delivers nothing but perfection. Whether you are looking for skin rejuvenation procedures or you simply want to get rid of body hair, we are here to help you achieve your body goals. Schedule a consultation and let's start working on your dream body together.