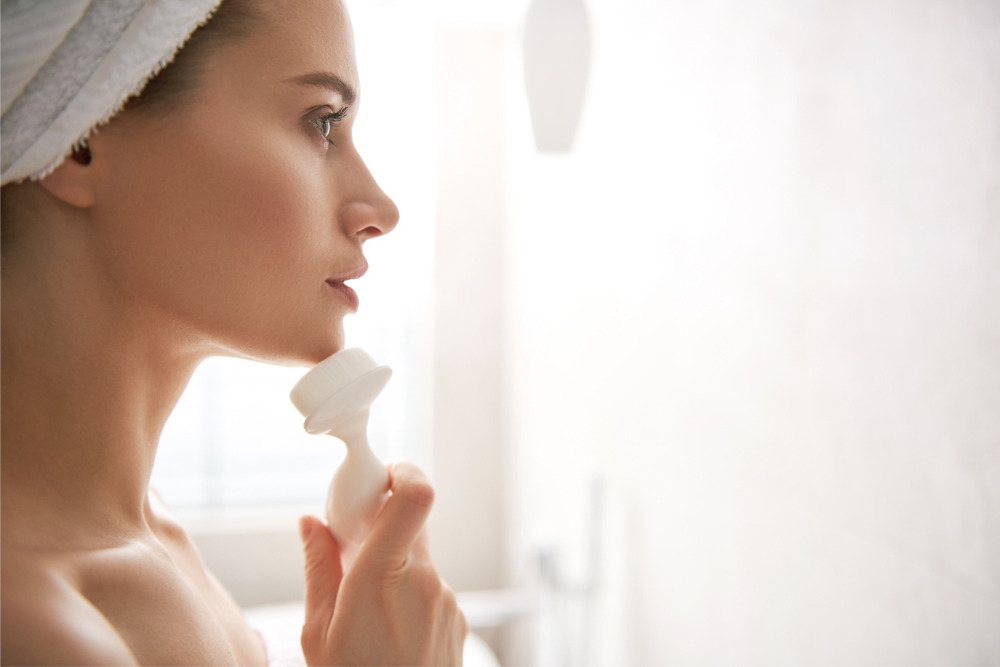 Skin Care Devices: What Works and What Doesn't
Let's be honest, navigating the world of DIY skincare tools isn't easy. There are a lot of options out there, and knowing which ones work well and which ones do not can be tricky to figure out.
When it comes to selecting skin care devices, it's not just selecting the right device that's the issue, it's also the cost. The problem is that most high-end skin care tools can start to cost quite a bit of money and provide underwhelming results.
Before we get started, there are many non-invasive skin care treatments that are proven to work when administered by a professional. So, if you don't want to waste your time testing skin care devices but want to remove the look of acne scars, reduce wrinkles, or promote collagen production to prevent sagging skin, call us today for a consultation. 
Every so often, a new skincare device arrives on shelves, and, just like that, the entire skincare market changes. Everyone wants this new 'must-have' product, and you have to decide whether it's worth the investment or whether you should find a cheaper alternative. Remember those jade rollers? Yeah, it is like that. 
It is a tricky business, as there are many factors to take into account when purchasing a skin care product. You don't want to end up using a device that could damage your skin.
Wondering which products are worth the investment and which ones are not? Take a look at our guide below!
NuFace Mini Facial Toning Device
The NuFace Mini Facial Toning Device is pretty expensive, priced at $199. Its specialized technology tightens and tones the facial skin while helping to reduce the appearance of wrinkles and fine lines – and it definitely does what it promises to do, making it a worthwhile investment.
Jillian Dempsey Gold Sculpting Bar
This luxury, 24-karat-gold sculpting bar is designed to help face cream penetrate deeper into the skin, and, thanks to an inbuilt vibration feature, it massages your face at the same time providing toning and anti-aging benefits. Priced at $195, this little tool is on the expensive side, but the positive reviews really speak for themselves. 
Angela Caglia Skincare Rose Quartz Facial Roller
Rose quartz facial rollers are somewhat controversial among the community, as there is on-going debate over whether or not they actually work. The general consensus is that when used after properly massaging one's face – and the device having been cooled in the fridge – a facial roller can help to brighten your skin and reduce puffiness. 
However, with a $65 price-tag, this is one product where a cheaper alternative – as long as it's actually made of the mineral stone it says it is – can work just as effectively as its more expensive counterpart. 
Dermaflash Dermapore Ultrasonic Pore Extractor & Serum Infuser
There are many salon-based treatments that address the size and visibility of pores, but what if you just want to deal with your clogged, oversized pores at home? 
Devices like the Dermaflash Dermapore Ultrasonic Pore Extractor & Serum Infuser attempt to solve this issue. All you have to do is softly push the device across all areas of your face, and the vibrations from the wand will clear out clogged pores and suck out excess dirt and grime. 
With a price tag of $99, this is a little pricey, but reviews for the device are excellent, particularly when compared to 'knock-off' alternatives that don't tend to function as well.
Foreo Luna Fofo Skin Analysis Facial Cleansing Brush
This handy little cleansing device – which works alongside your regular cleanser – vibrates across your skin, removing any dirt, oil, and makeup. 
With a price tag of $89, this skin-cleansing device isn't as expensive as some of the other tools mentioned above. However, there are a number of similar silicone brushes on the market that come with the same features and offer a very similar experience, but for a far lower price tag.
Facetory Portable Beauty Fridge
The Facetory Portable Beauty Fridge offers a cooled environment designed to store beauty products and tools that might benefit from being housed at a colder temperature. A large number of people use these fridges to store skin rollers, eye masks, and perishable facial products. 
At $109, this mini-fridge is a little pricey, but it seems to be a popular product amongst beauty enthusiasts. However, it's important to note that a beauty fridge works in exactly the same way as an average mini-fridge, which are typically much cheaper, so it may not be a worthwhile investment to make. 
There you have it, a guide to a range of skincare and beauty devices that are popular within the industry. While many of these devices work wonders when it comes to caring for your skin, they can also be rather expensive, which is why many people opt for 'knock-off' alternatives. However, it's important to be mindful that 'knock-offs' don't always work as effectively as the original product, and can often be a waste of money. 
It is important to invest in your personal health, especially when it comes to taking care of your skin. While you can try out any one of the gadgets that we detailed above, the best way to keep your skin happy and healthy is to talk to an experienced professional. Dr. Hannah Vargas from Vargas Face & Skin has the knowledge and expertise to suggest a treatment plan that will keep your skin looking young and unblemished.
Schedule a consultation today to take your skincare to the next level!