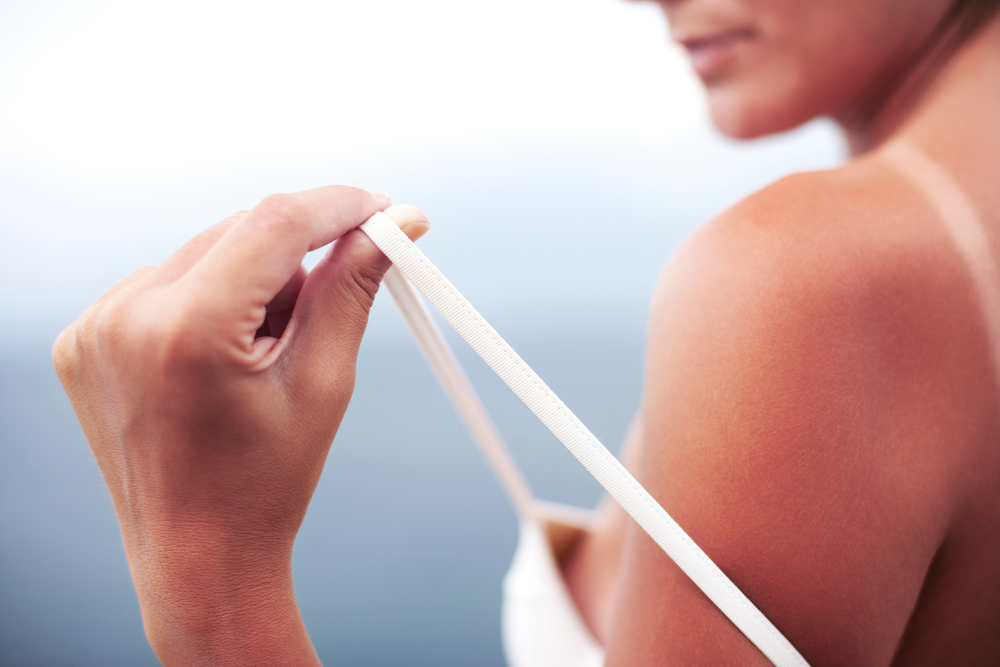 Recovering from Burn and Damage of a Sunburn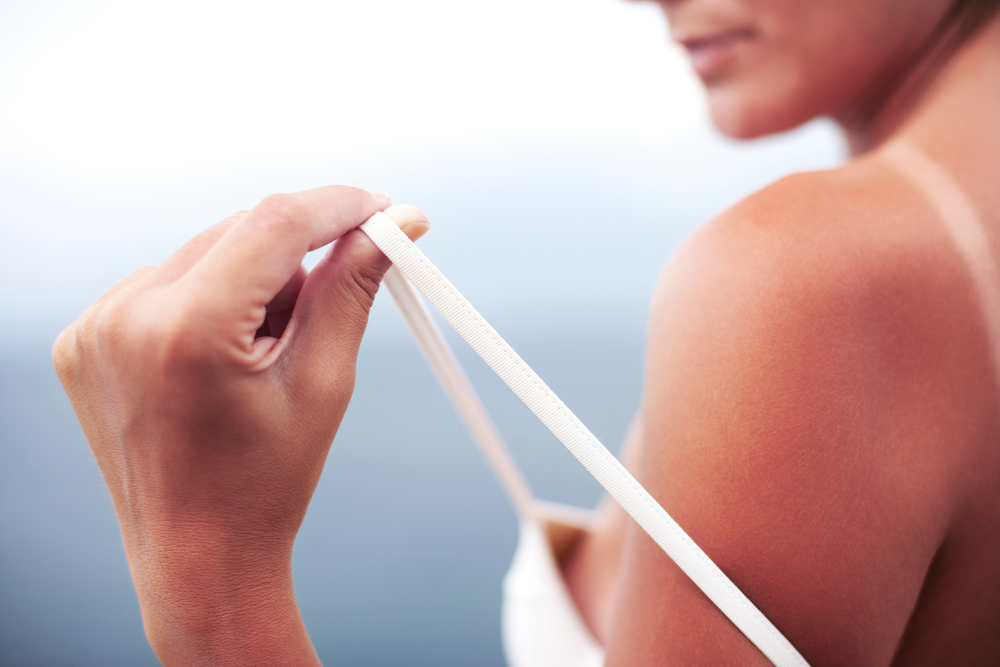 Here in the Midwest summer comes fast. One day it's cool and spring-like and the next the summer heat and humidity surrounds us with no end in sight. If you're someone who has not yet gotten into the habit of daily sun protection, this surge into summer can leave your skin at a great disadvantage for sunburns, aging caused by the sun (photo aging), and skin cancer.
The propensity for sunburn is dependent on many things such as weather, location, skin color, medications, time spent in the sun, and sun protection tools. Because of the variability involved, it can be challenging to know the best ways to avoid a sunburn. According to the Fitzpatrick Skin Type classification system, two components determine how you will personally tolerate the sun. The first is genetic disposition (eye, hair and skin color) and the second is your skin's reaction to extended sun exposure. A short quiz can help to determine where you rank in the skin types. Types I and II include pale white and white skin tones that always burn and rarely to never tan. Skin Types III-VI feature graduating levels of burning and tanning.
Fitzpatrick Skin Type Sunburn Scale
Type I – Pale white skin that always burns, never tans
Type II – White skin that burns easily and tans minimally
Type III – Light brown skin that burns moderately and tans uniformly
Type IV – Moderate brown skin that burns minimally and tans well
Type V – Dark brown skin that rarely burns and tans profusely
Type VI – Dark brown to black skin that never burns
Staying Vigilant
Even with this information, sunscreen and other sun protection factors, a sunburn can still happen, resulting in painful, hot-to-the-touch tightly stretched skin, blisters, and the eventuality of peeling skin. The pink or red nature is the result of the burning or cooking of the proteins in skin and damage to the skin's DNA cells. Symptoms from the burn continue to develop four to six hours later, and repeated sunburns set the body up for mutations that can lead to premature aging and skin cancer.
If a sunburn occurs, removing yourself from the sun is the first step in allowing the skin to begin its repair process. Reducing the burn can come in the form of products that contain soothing ingredients such as vinegar, oats, baking soda, tea or whole milk for soaks or cooling compresses. Internally, ibuprofen can reduce inflammation.
Erasing the Damage
After the sunburn recedes, the burnt layer will peel off leaving a new layer of skin underneath, but visible signs of cumulative sun damage and aging can remain. To combat this, Vargas Face and Skin offers photo facials for the face, neck and chest to improve the look of skin and reduce flushing with little downtime. Five treatments are recommended with smoother more even-toned skin visible after the first treatment.
At Vargas Face and Skin, Dr. Hannah Vargas is ready to address any surgical or non-surgical cosmetic interests you may have. Her primary focus is to help create a beautiful, natural outcome for your specific goals. If you wish to have an in-depth consultation with Dr. Vargas about QuickLift for men or any other cosmetic procedure, please click here to access our Contact Form page.