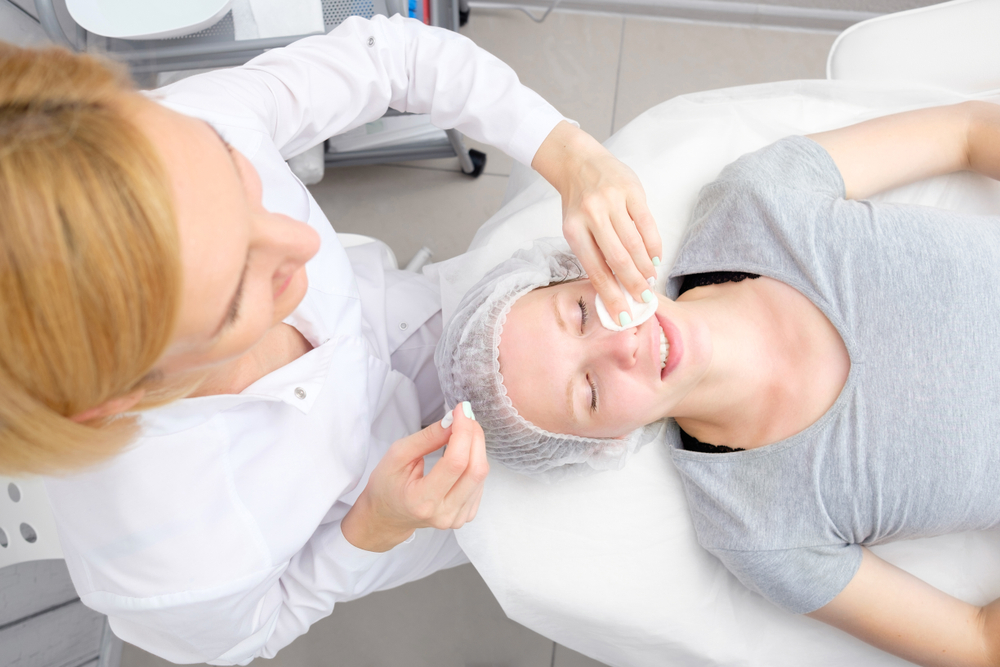 4 Non-Invasive Cosmetic Procedures to Try in 2019
As you prepare to embark on your journey into 2019, why not make it a point to do something just for you? Even though another year has dawned, you can still turn back the hands of time back by treating yourself to one of these top non-invasive cosmetic procedures.
The Best Non-Invasive Cosmetic Procedures for 2019
Nowadays, there is no reason to undergo extensive plastic surgery to gain a rejuvenated appearance. With these non-invasive cosmetic procedures, you can erase fine lines, wrinkles, and skin discoloration for a more vibrant complexion.
Here are the four top non-invasive cosmetic procedures for 2019:
1. Chemical Peels
A chemical peel dramatically improves the appearance of the skin on the hands, neck, and face. A certified professional applies a chemical solution to the skin's surface. The chemical combination causes the skin to exfoliate and peel off. Beneath the old skin cells, is new, regenerated skin with a fresh, smooth apperarance.
Chemical peels are not just for people who are middle-aged. A person in their 30s can even benefit from the cosmetic procedure. Chemical peels effectively remove blotchiness, sunspots, and acne scarring.
Following a chemical peel, your skin will start to peel away in three to five days, depending on what treatment was used. It is advised that you use a gentle cleanser, moisturizer, and sunscreen to encourage the healing process. You can return to regular activity following the chemical peel, but you should avoid excessive exercise that can cause heavy sweating for at least two to three days following the procedure.
As your new skin emerges, your appearance takes on a more vibrant look.
2. Botox
Botox (made from botulinum toxin which is a neurotoxic protein) relaxes the muscles at the injection site. Wrinkles often form as a result of repetitive muscle movements so by soothing the muscles; your skin takes on a smoother and softer appearance. The injections also create a more relaxed and open-eyed look.
Anyone who wants to prevent wrinkles or lessen the appearance existing lines will benefit from this anti-wrinkle procedure. The results usually last up to three months. There is no significant recovery time and you can immediately return to your everyday life.
3. Lip Injections
Lip injections give you fuller lips that have a pouty appearance. As you age, your lips become thinner due to the loss of collagen and elastin. Fine lines and wrinkles also may appear over time.
Anyone who is looking for a more youthful pout or wants fuller lips will enjoy lip injections. The results are immediate and can last for three to six months depending on the type of filler used.
4. Light Therapy
BroadBand light therapy (sometimes called BBL or flashlamp therapy) relies on high-intensity pulses of light that penetrate the skin. Typically, the procedure must be performed every four weeks through the course of several appointments to achieve the look you desire. This non-invasive cosmetic procedure is ideal for individuals ages 25-75.
Light therapy effectively treats areas of darkened skin, age spots, sun damage, spider veins, varicose veins, acne, hair reduction, rosacea, redness, and birthmarks.
Unlike other treatments, there is absolutely no downtime with light therapy. You can immediately return to everyday life.
Please contact the us at Vargas Face and Skin Center to learn more about our non-invasive cosmetic procedures for 2019. Click below to schedule an appointment today!