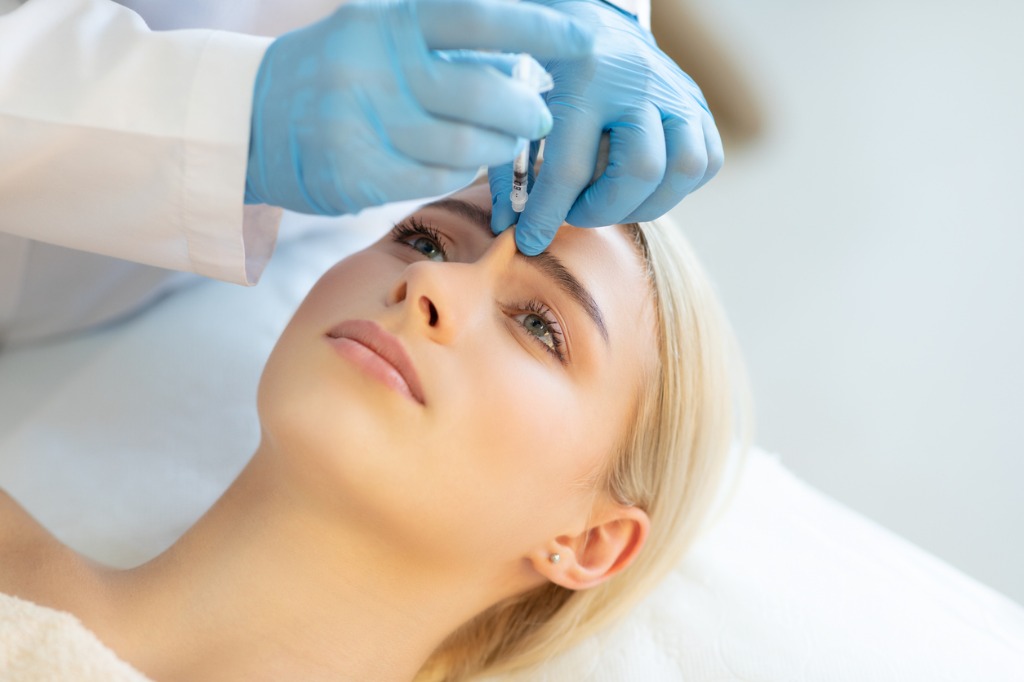 What to Do Before and After Eyebrow PRP Injections
We have good news for people struggling with thinning eyebrows. There is a new non-surgical treatment that can bring your full, thick brows back. It's called PRP or platelet-rich plasma therapy.
This non-invasive cosmetic procedure extracts your blood then re-injects it back into the area you want to treat. PRP of the brows uses your own protein-rich plasma to stimulate hair growth, making your eyebrows look fuller again.
PRP therapy delivers amazing results for hair regrowth, so it's perfect for those who have thinning brows due to over-plucking, high stress levels, or aging.
If you're interested in trying out PRP therapy for your eyebrows, read this guide first to make sure that you're eligible for the procedure and that your body is well-prepped for it.
Who Can Get PRP Injections?
PRP is generally safe for everyone since it uses your own blood, reducing the number of foreign substances and allergens that can cause a negative reaction. If you have any of the following medical conditions, however, you need to get clearance from your primary healthcare provider before getting PRP injections.
Anemia
A low platelet count
Abnormal platelet function
Certain skin conditions, such as facial eczema or rosacea
Skin cancer, especially on the face
Any type of blood cancer
HIV or AIDS
Cardiovascular disease that requires you to take a blood thinner
Hepatitis C
Your doctor may also forbid you from getting PRP injections if you're pregnant, have undergone skin radiation within the past 12 months, have a history of poor healing, or scar easily.
Additionally, it's important to note that PRP injections only work for people who were born with thick eyebrows. The procedure can't give you more follicles to grow hair from — it only encourages the hair on your brows to grow faster and stronger to reverse the thinning problem.
What to Do Before Getting a PRP Injection
Once your physician and the dermatologist confirm your eligibility for eyebrow PRP injections, the latter will schedule your procedure. Your dermatologist will give you instructions on what to do and what not to do before your appointment to prep your body for PRP therapy.
Below are some common preparations you need to do before undergoing a PRP procedure.
Stop taking blood-thinning medications — aspirin, ibuprofen, and other 

non-steroidal

 anti-inflammatory drugs (

NSAIDs

) — at least seven days prior to your appointment, as they increase your risk of bleeding during the procedure.
If you're taking any prescribed medications, ask your doctor and the dermatologist if you can continue taking them in the days leading up to your PRP injection procedure.
You also need to take a break from blood-thinning supplements and vitamins like omega-3, vitamin A, and vitamin E. You can keep taking iron and vitamin D.
Avoid excessive sun or heat exposure because this makes your skin sensitive.
Minimize your alcohol consumption or refrain from drinking at least three days before your appointment.
Refrain from smoking prior to your procedure because it can impede the healing process afterward.
Up your water intake for a full three days before your PRP session.
What to Do on the Day of the Procedure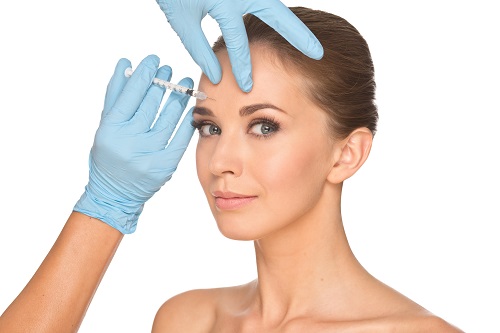 We suggest taking a shower before your appointment because you won't be able to wash the injection site for a full day after getting the injection. You can opt not to wear makeup or any product on your face when you head to the clinic because the dermatologist will remove it when you get there anyway.
Don't forget to eat before your appointment. They'll be taking blood from you so you might feel lightheaded if you undergo the procedure on an empty stomach.
Drink a bottle of water at least two hours before getting the PRP injection. Although you won't be going under the knife, hydrating before your procedure can help reduce your anxiety and nausea.
What to Do After Getting a PRP Injection
It's normal to experience some redness, bruising, itching, and swelling on and around the injection site immediately after the procedure. These symptoms can last around two to five days following your session. If the pain is unbearable, you can ask your dermatologist what you can take to ease your discomfort. They'll likely allow you to take Tylenol.
PRP therapy poses a low risk of side effects because it uses your own blood. On the off chance that you develop an infection, tell your dermatologist immediately. Some signs of infection to watch out for are pus, warmth at or around the injection site, a fever of 101.5 or higher, and severe pain that's unresponsive to Tylenol.
PRP for brows has very little downtime; you can go back to work immediately after the operation if you want. You do need to be careful with your skin though. Below is a list of precautions that dermatologists typically give to people who just had PRP injections.
You can rinse your face the morning after your PRP session but only using a gentle cleanser and lukewarm water. Be careful not to rub your skin too harshly.
Don't apply too many products to your skin. If you're wearing moisturizer or sunscreen, choose gentle and lightweight products to prevent irritating the injection site.
You can wear makeup to cover up the redness and bruising but keep it minimal.
Continue avoiding NSAIDs, blood-thinning supplements, and vitamins for 3 days after your procedure or at least until the swelling, bruising, and redness subside.
Refrain from any activities that make you sweat excessively, including exercise and sun and heat exposure.
Don't drink alcohol or smoke for 24 hours following the procedure because they can slow down your healing.
Before you proceed with your PRP therapy, do your research about the treatment first to make sure it's something you can handle. Additionally, work only with a board-certified dermatologist to guarantee your safety and the success of your PRP brow injection.
Bring Back Your Thick, Healthy Eyebrows at Vargas Face & Skin
Vargas Face & Skin is an industry-recognized clinic based in Kansas that provides cosmetic and reconstructive services for the face, body, and hair. Our skincare services, facial hair transplants, and rejuvenation treatments help you rediscover your youthful glow without having to go under the knife.
You can trust us to administer safe and effective procedures that will enhance or treat your problem areas. Our goal is to make you look and feel your best.
Schedule a consultation today and let's talk about your PRP eyebrow restoration treatment.