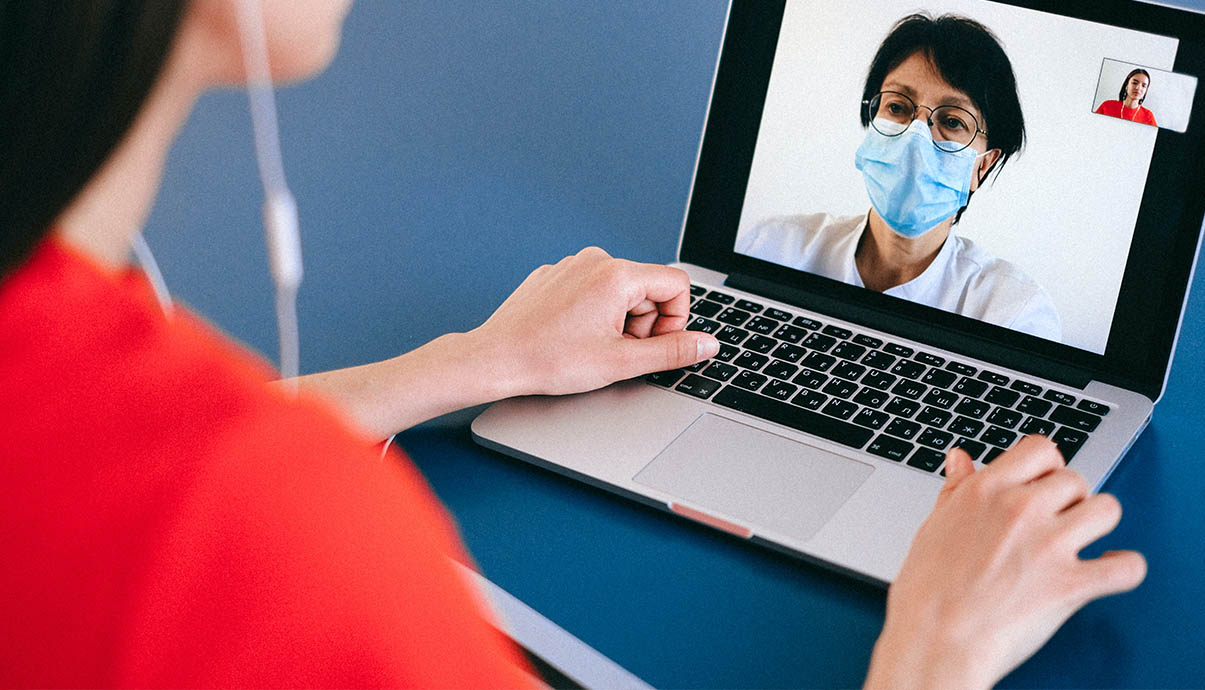 What You Can Expect from a Virtual Skin Consultation
Face-to-face skin consultations are becoming a thing of the past. Virtual consultations have quickly become the norm during the COVID-19 pandemic. In fact, 94% of aesthetic patients prefer virtual sessions over face-to-face consultations. Online consultations are also ideal for people with busy lifestyles who don't have the time to visit a dermatologist. 
Thanks to modern technology, anyone can easily book a virtual face and skin consultation anytime, anywhere. Online sessions are not only convenient and flexible but can also help you save time and money. This article discusses the things you can expect during a virtual skin consultation.
What Is a Virtual Skin Consultation?
A virtual skin consultation is usually done via video chat. Your dermatologist will use the time to diagnose skin problems, answer your questions, and recommend appropriate treatments. Whether you're looking to start a medical-grade skin care plan or considering a possible future aesthetic treatment, these can all be achieved virtually. 
You don't need to rush from work or abandon daily responsibilities just to get to your appointment. All you have to do is schedule a time with your aesthetician and have the consultation in the comfort of your home. 
What to Expect During the Consultation
As a patient, you can use the consultation to discuss skin-related concerns or set expectations for a certain treatment or procedure. The aesthetician's job is to help you prepare for the treatment and remove any misconceptions or fears on your part. 
The aesthetician will want to know about your skincare history and any issues affecting your skin. Based on the answers you provide, the aesthetician can determine and create a treatment plan. 
However, remember that these virtual consultations are complimentary and don't guarantee treatment options. Sometimes it is not possible to confirm whether the patient is a good candidate for a procedure discussed during the consultation. This means that an in-office visit will be required to get a final treatment option. 
How to Prepare for a Skin Consultation
Online skin consultations are essentially the same as face-to-face meetings. All you need is a fully charged laptop or phone; grab a drink or coffee if you wish, and enter the meeting at the agreed time. 
Make sure you have a good wi-fi connection for a smooth and uninterrupted consultation. Select a quiet spot with good lighting and, if possible, no distractions. Be sure to have a makeup-free face so that the aesthetician can see the actual state of your skin. 
Before scheduling your virtual consultation, think about what type of procedure or treatment you are interested in. Be open and honest with the aesthetician so they can recommend the best treatment or procedure suitable for your face type and condition. 
Questions to Ask a Skin Specialist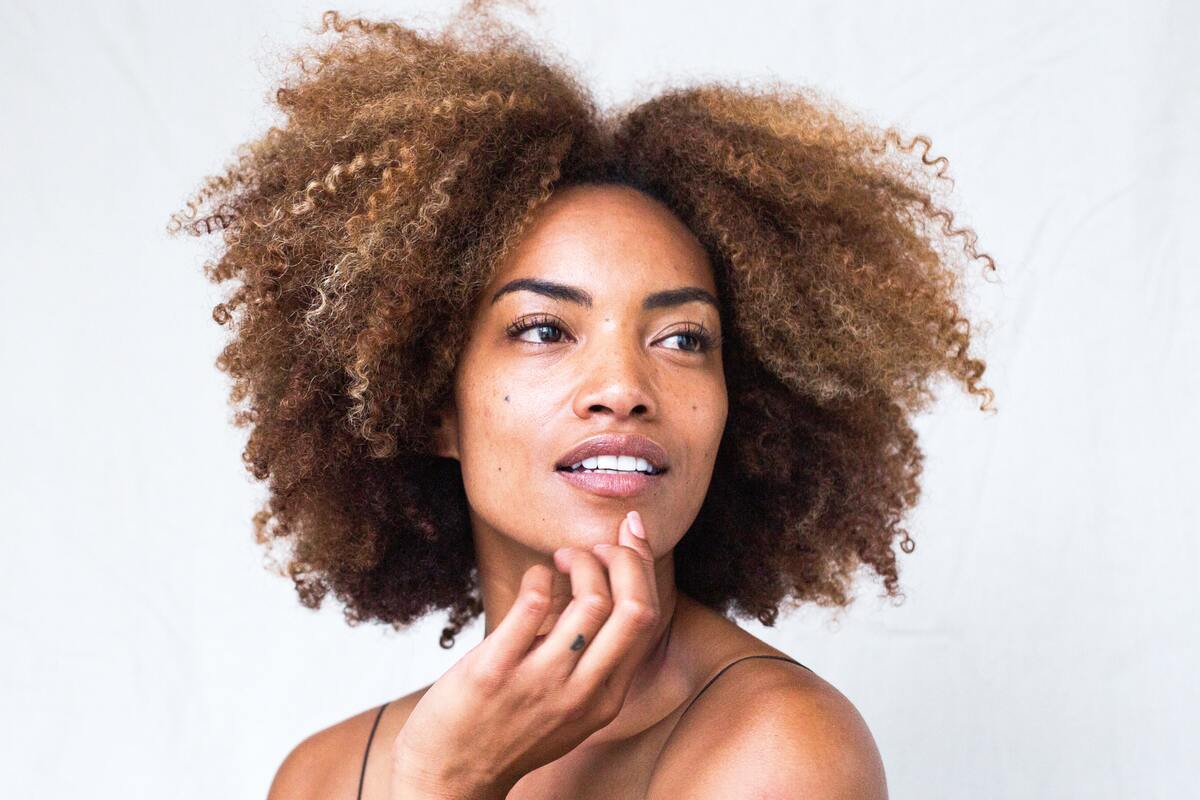 Skin consultations are a safe place where your aesthetician will try to learn more about your skin-related concerns and explain the treatment you're interested in. Think of it as a friendly conversation with someone who can solve your problem. All consultations are confidential, so you can be comfortable raising any concerns or queries.
Here are some questions you can ask during your virtual consultation:
Are my skin goals achievable?

Sometimes, your current skin condition can delay your expected results. 

Which treatment program is right for me?

The same treatment cannot work for all skin types, and sometimes, aesthetic treatments need to be customized to achieve your desired goals.

Will the treatment have any side effects?

If there are any possible side effects, your aesthetician should inform you to prevent unnecessary worry.

How long will the results last?

Aesthetic treatments don't last forever, and you will want to know how long the treatment is and how often it should be repeated. 

What results can I expect from this treatment? 
Do I need to do anything before and after the treatment?

Your aesthetician will provide aftercare dos and don'ts to ensure safe and effective healing. 

What brands or products will they use?

You will want to ensure that the aesthetician only uses the highest quality products.
How Is a Virtual Skin Consultation Performed?
If you are not sure what a virtual skin consultation should include, here is what one looks like.
The aesthetician will try to establish a personal connection with you to understand your skin goals and needs better. You may have to share details about your lifestyle, health, and skincare routine.

You will discuss current skincare routines, possible issues, and your expectations. The current state of your skin and other health conditions will be evaluated. 

You may be asked to submit photos before the consultation for the aesthetician to examine your skin and recommend suitable treatments.

The aesthetician may ask to see you in person if the issue is more complicated and needs a more detailed examination. 
Can a Mobile App Determine Your Skin Type?
Many mobile apps available today can be used to determine a person's skincare routine and recommend appropriate treatments. However, apps cannot give you the precise information you need and can get from a professional aesthetician. Technology has advanced in many fields and areas and is doing wonders in the cosmetic industry, but the human eye is an irreplaceable tool. 
Book a
Virtual Face and Skin Consultation
Now
Scheduling a virtual consultation is the best way to learn more about any skin issues you're facing and what you can expect from treatment. The medical staff at Vargas Face & Skin Center is highly trained and experienced to help you achieve glowing and healthy skin. Give us a call today.