Neck Lift
Platysmaplasty, commonly known as direct neck lift surgery, is a procedure sought by both men and women to tighten loose or sagging skin and underlying muscle under the jaw-line and on the neck. The ultimate goal of any neck lift surgical procedure is to restore a firm, youthful appearance to skin under the chin and in the neck region.
Neck Lift Procedure
During the neck lift procedure, fatty deposits are removed from your neck. Dr. Vargas may also tighten the underlying muscles before re-draping the skin on the neck. A neck lift may also be employed to correct heavy neck or double chin concerns. Oftentimes, patients will choose to have a neck lift around the same time they are scheduled to have a face lift or chin augmentation to help balance the face. These procedures can be performed in conjunction with one another to give you a complete transformation that helps restore a more rested, youthful appearance to the face.
Who is a Candidate for a Neck Lift Procedure?
Men and women over forty-five years of age are common candidates for neck lift surgery. It's important to note that a neck lift does not change your basic appearance, but it may help to reverse signs of the natural aging process, resulting in a rejuvenated, more youthful appearance.
Neck Lift Corrections
Neck Lift surgical procedures are often sought to correct the following issues:
Turkey neck or loose-hanging skin that has lost its elasticity

Appearance of band lines, excess skin, or fat in the neck

Loss of definition at the neck line

Excessive or sagging skin under the jaw line

Excess fatty tissue in the neck region

After a neck lift surgery, patients may experience some initial swelling, bruising, and numbness in the neck region. By following post-operative care instructions provided by Dr. Vargas, you can greatly lessen complications and speed up the healing process.

What to Know About Neck Lift Surgery
Each platysmaplasty is custom-fit to your goals and needs. The process takes two to three hours to complete, followed by a 24 to 48 hour recovery period. Pain medications are often prescribed to alleviate soreness and swelling in the weeks following the procedure. Following the post-surgery instructions given to you by Dr. Vargas will aid in the recovery and overall success of your surgical procedure.
Your Consultation
Your consultation with Dr. Vargas will involve an examination and a discussion about the procedure. Measurements, photos and notes may be taken at this time.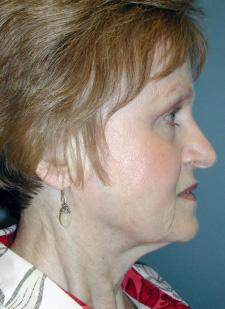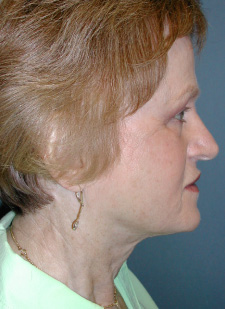 "As I got older, I noticed that the skin around my neck had become flabby and loose—a look that made me feel terrible about my appearance. Getting a neck lift was the best decision I've made in a long time."
Say good-bye to "turkey neck" forever.