Ear Surgery
Ear surgery, otherwise known as otoplasty, is a surgical procedure meant to improve the shape, position and overall appearance of the ears. Typical candidates for ear surgery are younger patients, where defects in the structure of the ears – usually a genetic or inherited problem – can be easily corrected with an ear surgery.
In most cases, ear surgery is an outpatient procedure, although some of the more severe reconstructive cases may require a more complex ear surgery procedure. In a typical ear procedure, the aim is to improve upon the position of the ears. The end result is one in which the ears appear more normal, smaller and do not stand out as much.
Otoplasty Candidates
You may have a number of reasons why you should receive an otoplasty. Here's a list of typical candidates for otoplasty:
Abnormally large or protruding ears
The Cagot ear, or one in which little to no earlobe is present
Overly-large or stretched earlobes
The Shell ear, or one in which the curve in the outer rim or natural folds are missing
The Lop ear, or one in which the top appears to fold forward and downward
Ears that are folded forward, much like those of a cat
Ears that appear particularly small or underdeveloped
Cauliflower ear, or one in which there has been repeated injury to the cartilage of the ear
Other Ear Surgery Options
Vargas Face and Skin also offers additional, in-office procedures according to your needs, including:
Earlobe Reduction

Earlobe Repair

Gauge Repair
What to Know About Otoplasty
The decision to have elective ear surgery is highly individualized. There are many cosmetic benefits associated with otoplasty or ear surgery. Your in-depth consultation with Dr. Vargas will involve an extensive exam of your ears. Measurements and photos may be taken at this time. If the candidate is a child, the parent is instructed to wait until the child's ears are nearly fully developed before undergoing surgery (this is usually around the ages of five to seven), as the softer cartilage of a child's ear does not provide the same molding capacity as that of an adult.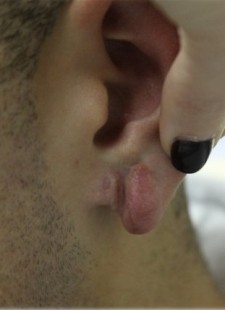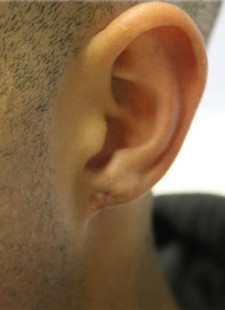 "I was fortunate to find Dr. Vargas. I had ear surgery before and it was not a good experience for me. Dr. Vargas and her staff were always pleasant and made me feel comfortable throughout the entire process. My ears look so much better!"