Brow Lift
The effects of aging are inevitable, and often the eyes and forehead areas are the first to show signs. Frown lines appear with an increase in the heaviness of the eyebrows and the upper eyelid. Even people in their thirties may have faces that look older than their years. Recently, the technique of minimally invasive brow lift has revolutionized the surgery in this area. As opposed to the past, a brow lift now only requires a few small incisions for optimal eyebrow lift results. It decreases the need for a large re-section during the blepharoplasty (eyelid surgery). This prevents the stigma of a hollowness seen in years past.
The Brow Lift Procedure

Dr. Vargas performs the procedure with small, well-hidden incisions that create a subtle, yet noticeable difference. The overall goal is to give you a lovely, yet conservative lift. With a few hidden incisions in the hairline, the entire upper face, including the eyes, forehead and cheeks can be rejuvenated.
Your Consultation
Dr. Vargas has written and lectured extensively on the endoscopic (minimally invasive) brow lift, teaching the technique to other cosmetic surgeons at national meetings. She'll sit down with you for a personal consultation to discuss the procedure and what will work best for your face.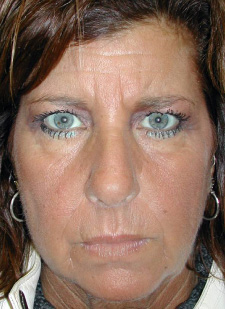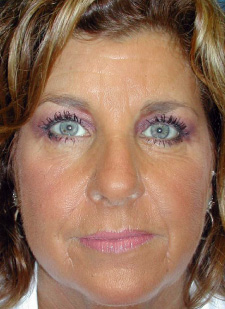 "People always thought I looked severe. Grumpy, even. But that's not how I felt and didn't represent who I was. Dr. Vargas transformed my face from looking perpetually haggard to cheerful and reinvigorated."
Considering an eyebrow lift?