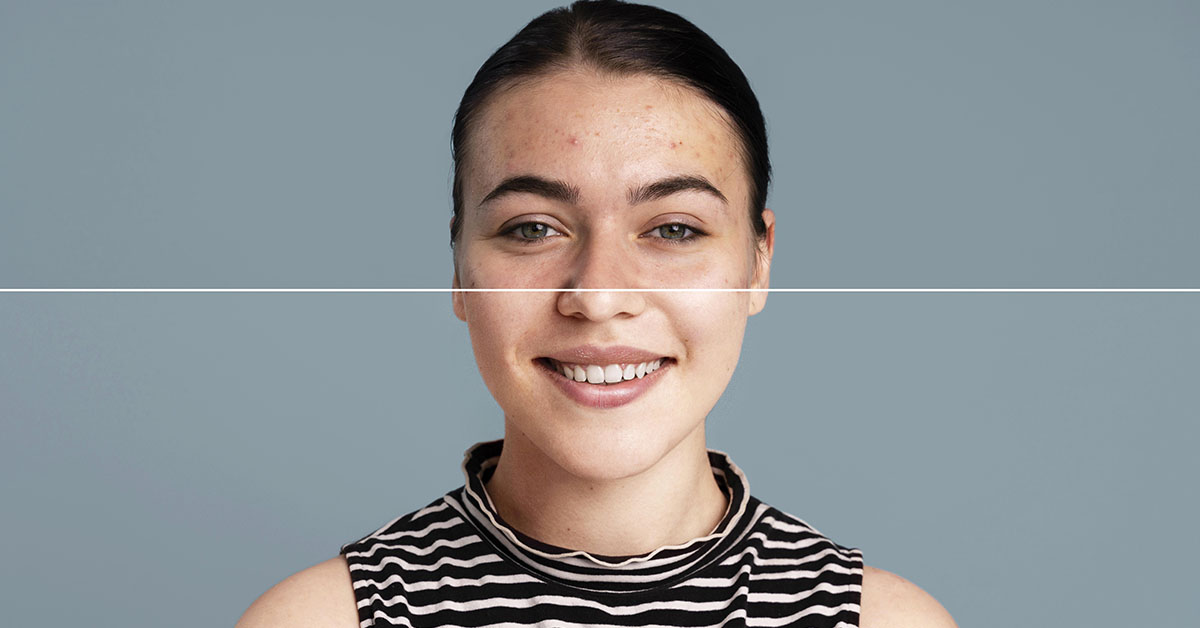 Can Chemical Peels Treat Acne Scars?
Acne is one of the most common conditions among teenagers and adults in the US. Around 80% of people between 11 and 30 years suffer from acne vulgaris, while one out of five deal with scarring. 
And even though there are a bunch of treatments for acne scars, such as soft tissue fillers, steroid injections, and laser resurfacing, many people swear by chemical peels. If you're still unsure if this treatment is right for you, here's all you need to know about chemical peels.
What Are Chemical Peels?
Chemical peeling is a cosmetic treatment where a chemical solution is applied to specific skin areas. After applying, your skin will get exfoliated, start to peel off, and reveal a new, smoother, and less damaged layer. 
Aside from acne scars, chemical peels are widely used for treating other skin conditions, such as wrinkles, sun damage and spots, hyperpigmentation, face redness, and uneven skin tone.
Chemical Peel Treatments for Acne Scars
Chemical peel treatments are currently in the spotlight of the cosmetic industry, and it's no wonder, considering the convenience and the effective results they provide.
Benefits of Chemical Peels
Chemical peeling is among the most effective acne scar treatments. It targets the area deep beneath the surface layer of the skin, unlike other treatments that work only on the outer layers. Deep targeting aims to turn over new skin cells and promote their growth.
Chemical peel treatments may not give immediate results, but they improve your skin quality over time. Once your dermatologist performs the full treatment, you will notice the following:
A cleaner face with less acne, damage, and scars:

Unlike topical acne treatments, chemical peeling targets deeply and reveals a new layer of blemish-free skin.

Improved facial absorption:

Chemical peels not only reveal a better-looking skin layer, but they also contribute to healthier skin that will absorb future treatments for an even better effect.

Sebum reduction:

Chemical peel treatments are very effective at reducing the production of oil that stimulates acne. You can trust these treatments to spare you from annoying acne breakouts in the future.

Fewer wrinkles and fine lines:

By targeting the area beneath your skin, chemical peels actually remove the layer of old skin and reveal a new, smooth, and wrinkle-free layer. 
Types of Chemical Peels for Acne Scars
There are three types of chemical peels used for acne scars: superficial, medium-depth, and deep peels. Even though acne scars are typically treated with superficial and medium-depth peels, deep peels can also benefit some conditions. 
Superficial peels help treat mild acne conditions, improving skin texture and reducing redness. The following are the most commonly used superficial peels.
Glycolic acid:

An alpha-hydroxy acid that helps reduce inflammation, stimulate collagen production, and exfoliate your skin.

Salicylic acid:

A beta-hydroxy acid that provides deep exfoliation and improves skin hydration.

Combined solutions:

Lactic acid, mandelic acid, trichloroacetic acid, and other combinations are also used to target different levels of scarring and skin types.
Unlike superficial peels, medium-depth peels are used to treat more complex skin conditions, such as severe acne scars, hyperpigmentation, and excessive wrinkling. When it comes to medium peels, you'll come across the following.
Glycolic acid:

The same one we mentioned above, but much more potent (around 40%).

Trichloroacetic acid:

A custom-made acid that is widely used to treat acne scars.
When it comes to deep peels, their purpose is to penetrate the middle layer of your skin and remove your damaged cells completely. Commonly used deep peels include the following.
Phenol acid:

This type of acid is considered the most effective. Unlike the other acids we mentioned, phenol acid penetrates your skin deeply to battle the harshest skin imperfections.

Trichloroacetic acid:

Trichloroacetic acid solutions are commonly used to remove your dead skin surface and reveal a new, smoother layer.
How Do Chemical Peel Treatments Feel?
One of the most common concerns of people suffering from skin conditions is painful treatments. If you're among this group, don't worry; chemical peeling causes minimal pain. You will notice a light dose of stinging, redness, and irritation that might feel like a sunburn. Some dermatologists may apply cool compresses to your skin to relieve the hot sensation.
Once your chemical peel treatment is done, your dermatologist will most likely recommend a custom skincare routine that includes creams and lotions for the treated area. Skin experts also recommended using sunscreen and face moisturizers as often as possible and avoiding putting on make-up, tanning products, and excessive sun exposure while the treatment lasts.
Who Should Get Chemical Peels?
Even though chemical peel treatments can work wonders for acne scarring, there're still a couple of limitations. For instance, chemical peels work best for light and fair-skinned patients. When it comes to darker skin, chemical peels can cause post-inflammatory hyperpigmentation: a condition where the treatment causes more hyperpigmentation, marks, and scarring.
Chemical peel treatments are also not recommended for people who suffer from skin damage, infections, diseases, and conditions, such as eczema, psoriasis, dermatitis, and rosacea. Applying acidic solutions on these types of skin conditions will damage your skin even more and worsen your condition.
Chemical peel treatments are also not recommended for pregnant women and those who have taken some oral acne medications in the past.
Get Safe and Quality Facial Peels at Vargas Face & Skin Center
Dr. Hannah Vargas is a board-certified surgeon with a decade's worth of experience in innovative cosmetic procedures. Utilizing the latest and the most advanced technologies, Vargas Face & Skin Center is dedicated to helping you look and feel your best.
We understand that acne scars can affect your self-esteem and emotional state. This is why our ultimate goal is to enhance your beauty and natural look so that you can gain confidence and feel good in your own skin again.
Besides ensuring the most effective treatments, Vargas Face & Skin Center's staff is committed to keeping your information and visits strictly confidential.
Get in touch with us. We're more than happy to guide you on your aesthetic journey.