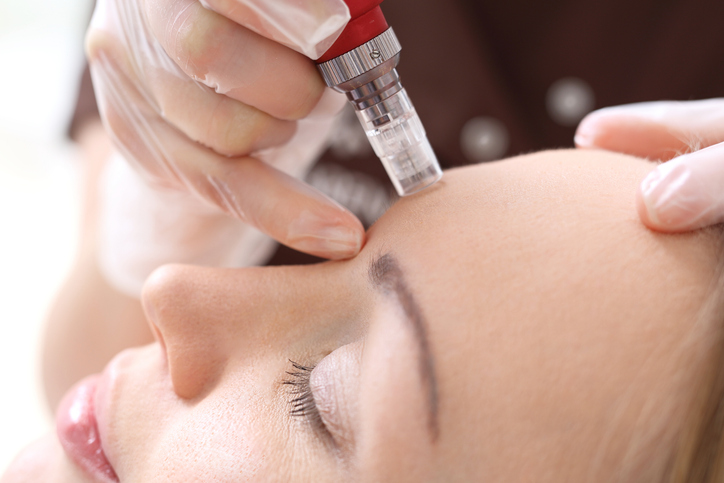 What You Need to Know About Micropigmentation for the Scalp and its Alternatives
Have you heard about Scalp Micropigmentation or SMP? It's a non-invasive cosmetic procedure that promises to resolve problems with thinning hair, receding hairline, or bald spots. If you struggle with these concerns, the procedure is a godsend. However, is it really all that it claims to be and more?
Before anything else, you need to learn about the facts. Here are some things you should know to determine if SMP is right for you.
What is Micropigmentation?
Micropigmentation is the process of depositing pigments into the dermis layer of the skin. To put it in perspective, the pigments for this procedure are deposited between the skin layer for tattooing ink and the skin layer for microblading ink. Because of that, a full micropigmentation treatment can last up to three years, which means it's considered a semi-permanent treatment.
The Use of Inks and Needles
As with any other cosmetic treatment, Micropigmentation has great benefits like long-lasting, natural-looking results. This procedure is often compared to getting a tattoo because the equipment used to conduct the application of the pigments on the skin is similar. However, the ink and needles used are different from the ones traditionally used for tattoos.
The ink used for Micropigmentation is only semi-permanent, but it can last up to three years. It is deposited into the dermis layer of the skin — the one between the ideal layer for tattooing and microblading ink on your skin.
The needles used for the equipment are much finer and smaller than the traditional tattoo needles, so the level of discomfort is lower compared to when you're getting a tattoo.
Things to Consider Before Getting SMP
While this semi-permanent treatment sounds like everything you've been looking for, it can also mean having to live with bad results for years if the treatment isn't done correctly. Fortunately, there are ways to ensure you get great results that you can enjoy for a long time.
Find the right technician/practitioner for the procedure
Only have a properly trained technician, who's had actual hands-on experience, conduct the procedure for you.
Scalp micropigmentation is a fairly new type of treatment. Not all practitioners have had the same amount of experience and training to do the procedure effectively. Make sure that you're going for someone who's done it more than a few times and has a great work portfolio to show for it.
Remember, this treatment is going to last for years, so you want to make sure that it's done right the first time.
Find a reputable clinic
If you happen to find a regular salon or a tattoo place that offers micropigmentation as one of its services for a relatively low price, do your due diligence and check whether they've produced good results. You need to be confident about its ability to provide the service before you sign off on the waiver!
You can't put a price on self-confidence and peace of mind. One of the goals in getting a scalp micropigmentation procedure, aside from concealing hair loss, is to regain and boost your self-confidence. So, don't just go for a provider who promises to offer the same kind of service for a lesser fee. Go for the best one you can find within your budget range. After all, you are investing in yourself.
Examine photos of their previous work
Don't just take a clinic's word about their work. Ask for proof all the time. Examine the before and after photos of their previous procedures carefully and ask questions if necessary. It would also help to discuss the treatment with the technician so you can see how they're going to create the perfect look for you.
Make sure you like the pattern and the expected outcome before you begin with the first session. It involves a lot of discussions, but it will save you time, money, and a lot of headaches in the long run.
Ask about the number of SMP clients they accept per day
SMP is a delicate process that requires time and an intense amount of focus. A session can take anywhere from four to five hours to complete. If a provider says they can do it quickly and that they normally take more than three clients for SMP per day, you might consider going to another clinic that will give you the proper attention.
Exploring more permanent solutions
If you're looking for a treatment that gives you natural-looking results and lasts longer than three to four years, you might want to consider hair restoration instead. It uses hair transplanting methods that help you grow your natural hair back, permanently.
Hair restoration uses safe transplanting methods that provide you with lifetime results. If you're not completely happy about the idea of having to come back every few years to refresh your look, then hair restoration is the perfect solution for you.
This procedure can also be done to restore eyebrows and facial hair and most men and women prefer this natural approach over any other cosmetic treatment available today.
With hair restored naturally and permanently, you don't have to worry about uneven hair growth or fading spots. It gives you real peace of mind and can help boost your self-confidence.
Aside from these amazing, life-long benefits, you can be sure that this procedure is safe and effective as it is performed by a licensed professional. It is a minor outpatient surgical procedure that is performed using local anesthesia, so you won't feel any discomfort throughout the procedure.
Recovery takes a short amount of time and post-care is relatively easy. After the treatment, you can care for your hair as you always have, except this time you've got a head full of hair. Finally, you can grow your hair with confidence and get the chance to sport the different hairstyles that you've always wanted to try out. Hair restoration is a life-changing procedure and is the best option for those who are looking for a worry-free permanent solution for hair loss.
To know more about our hair restoration treatment, give Vargas Face and Skin a call at 913-381-4900. We'd be happy to answer any questions you might have about the treatment. You can also book a virtual consultation, so we can get started with your journey to regaining your natural hair growth today.