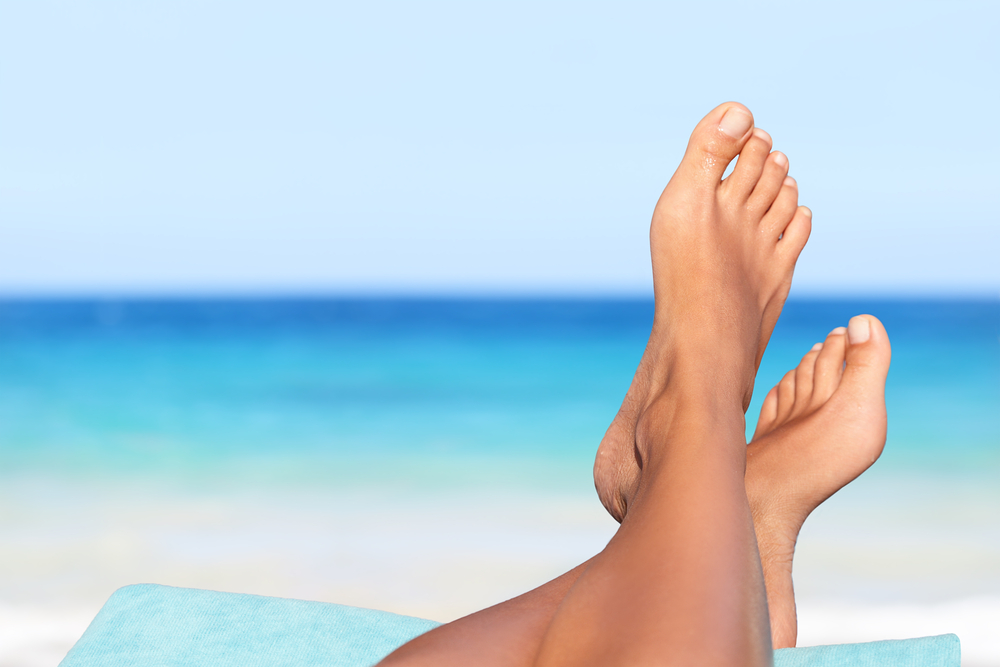 Vargas Face and Skin Offers Laser Toenail Treatments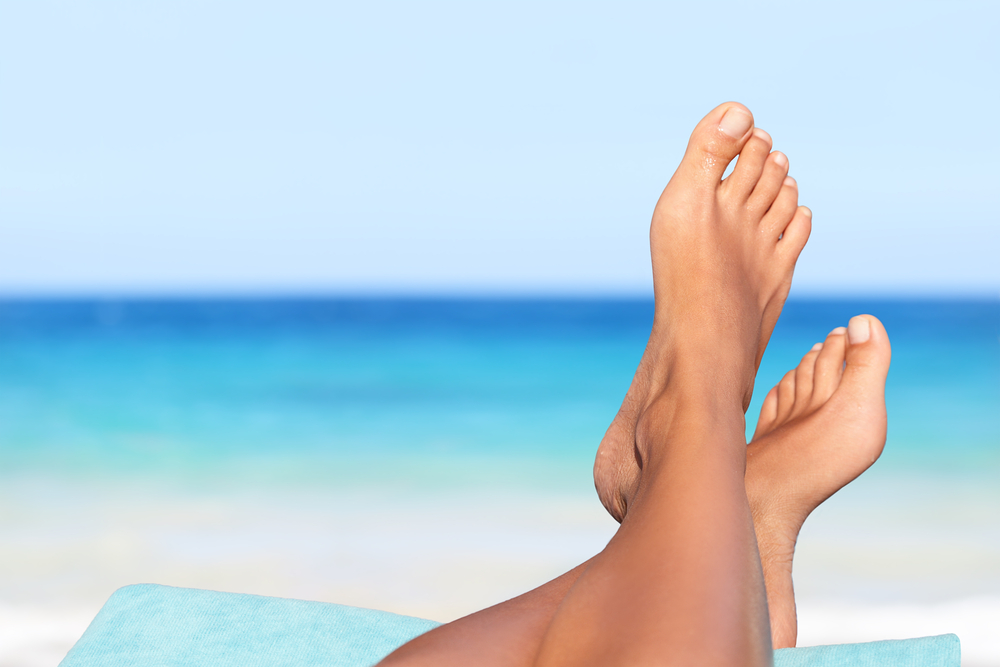 If you're anything like us, you're ready for this winter to be over and done with! As the Beatles once said, "It feels like years since it's been clear!" But "here comes the sun," and while that means different things to different people, at Vargas Face and Skin Center we're thinking about ditching winter boots for cute open-toe shoes and flip-flops!
But what if your little piggies consider the warm weather the Big Bad Wolf? Some people certainly feel like hiding their feet away when they have toenail fungus. Unsightly yellow, thick nails can be embarrassing—but that doesn't mean you need to keep your toes from the sunshine! Vargas Face and Skin Center can help you confidently don flip flops, peek-toe shoes, and sandals with toenail treatments that will have your frolicking around in no time.
Common Toenail Problems
Toenail fungus, also known as onychomycosis, isn't forever. It's just a fungal infection in one or more of your nails! But how do you know if you have it? First, you may notice a white or yellow patch under the edge of your finger or toenail. As the nail fungus grows and spreads, it may cause the nail to get yellowish or discolored in some way, and then thicken up. You may also see the edges crumbling away, which is not only unattractive—it can be painful, too!
Laser Toenail Treatments for Summer
We've got you covered. Vargas Face and Skin Center is now doing onychomycosis treatments in-house. If you're unhappy with your toes come in for an effective laser treatment. Yes, lasers! While in the past toenail fungus has traditionally been treated with topical polish and/or oral medications, laser toenail treatments have eclipsed these. Topical polish has proven ineffective because your nails are just too hard for anything external to target and penetrate to get to the fungus. And who wants to take an oral medication? They take forever to work, and have a higher risk of side effects.
Lasers, however, are amazing at treating onychomycosis.
The laser heats the nail and nail bed, killing the fungus.
Over time, you will see a decrease in the nail fungus, and an increase in the growth process of clear, beautiful nails. And while using lasers to cure something like toenail fungus might sound like science fiction, this treatment has been around long enough to be FDA-approved.
Most people tolerate the process very well, as it's not painful, and short in duration.
Don't just look wistfully at that cute pair of strappy sandals you're sure would look adorable with a new sundress, or pass up the adorable flip-flops for your beach vacation this summer. Just come on in to Vargas Face and Skin Center and get your toenails summer-ready!
At Vargas Face and Skin Center, Dr. Hannah Vargas is ready to address any surgical or non-surgical cosmetic interests you may have. Her primary focus is to help create a beautiful, natural outcome for your specific goals. If you wish to have an in-depth consultation with Dr. Vargas about laser nail fungus treatment or any other procedure, please click here to access our Contact Form page.