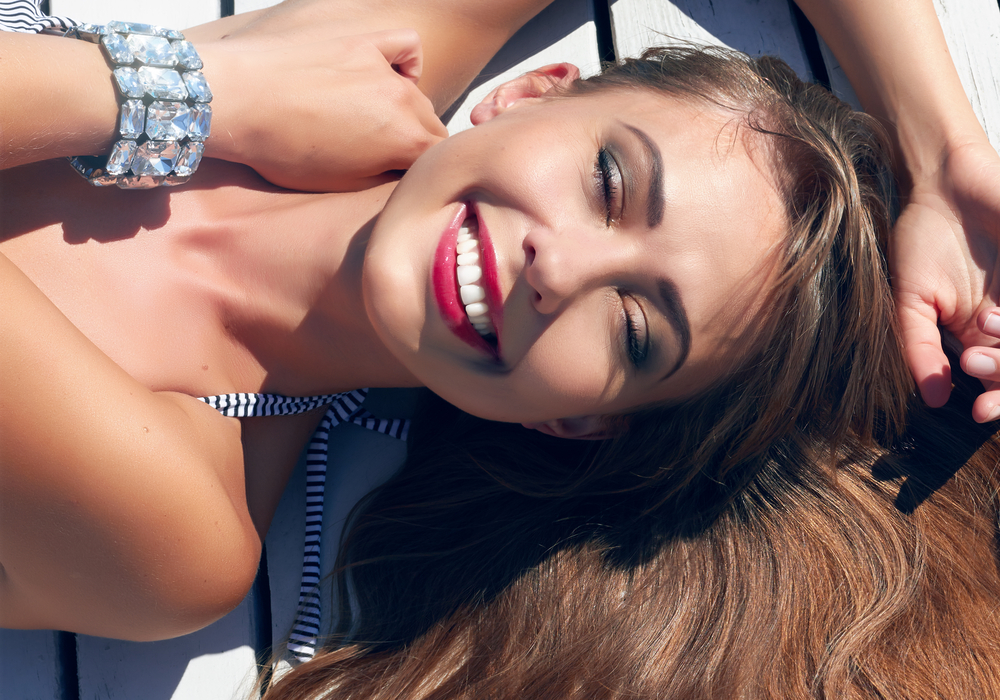 Skincare Products from SkinMedica Helps Protect the Skin You're in this Summer
Skincare is never more important than during the summer months. With long, hot, sunny days and great reasons to be outside, summer can do a number on your skin. Sun damage, dry or oily skin from the temperature changes, and increases in skin cancer risks are as much a part of summer as barbecues, swimming, and time outside enjoying clear skies and abundant sunshine.
Keep Your Skin in Shape with SkinMedica
Don't neglect your skincare routine during summer! There are skin care products from SkinMedica to pick up at Vargas Face and Skin Center to keep your skin in summer shape.
The Lytera Skin Brightening Complex has a lightweight, lotion like texture, without any heavy residue feeling left after application. What it does is lighten skin discoloration from sun damage. The large, splotchy brown spots you might pick up from fun in the sun over time will meet their match in a number of beneficial and well tested ingredients. Retinol and licorice root are both common, thoroughly-tested, dependable skin lighteners.
The L-ascorbic acid (Vitamin C) and niacinamide (Vitamin B3) in the Skin Brightening Complex come along for the ride with the same well-researched impact on skin discoloration. The vitamin E that's in the mix is also well known for making skin smoother, and helping bounce back from damage. This is a great product if you're concerned about uneven skin tone, and with a morning and night application, it's easy to make a part of your daily skin care routine.
When it comes to additional concerns about fine lines, wrinkles and age spots, the TNS Recovery Complex is a bottle you may want in easy reach every day. The Recovery Complex will help with making your skin softer, and really work as a great all-around rejuvenator for your skin. Applied twice a day, just like the Skin Brightening Complex, the Recovery Complex works through NouriCel-MD, which is a blend of antioxidants, collagens, proteins, and Human Fibroblast Conditioned Media. NouriCel-MD was originally created through research into wound healing.
Take Care of Your Skin Today
It's never too late to start developing good skin care habits, which is why these are two products that can give you stellar, wonderful results with regular use. But skin cannot live by one or two great products alone. Regular use of SPF products is a cornerstone of preventing further sun damage, which could undo the work done by your SkinMedica products. If you feel like your current skin care routine and products aren't quite up to the job, you can go to Vargas Face and Skin for Skin Care Evaluations. Dr. Vargas and the other skincare professionals at Vargas Face and Skin can help craft an individual skin care routine that's just right for you, as well as help you pick the right products for your skin, and best of all, keep in mind any medical conditions you have that affect your skin when doing your evaluation. Your immediate needs and long term skin goals will be addressed, and your options will be clearly explained. If there's a treatment available that would help you protect and care for the skin you're in, you can find it at Vargas Face and Skin.
At Vargas Face and Skin, Dr. Hannah Vargas is ready to address any surgical or non-surgical cosmetic interests you may have. Her primary focus is to help create a beautiful, natural outcome for your specific goals. If you wish to have an in-depth consultation with Dr. Vargas about skincare, please click here to access our Contact Form page.